"More Aggressive Than Nole": Matteo Berrettini Compares Jannik Sinner's game to Novak Djokovic
Published 05/01/2021, 7:50 AM EDT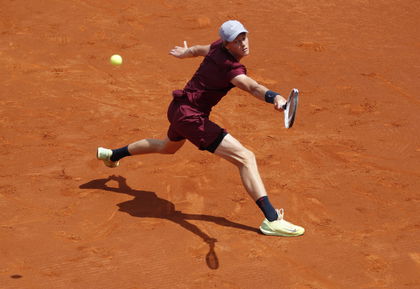 ---
---
Matteo Berrettini has paid a rich compliment to fellow Italian tennis star Jannik Sinner.
ADVERTISEMENT
Article continues below this ad
Speaking to SuperTennis, the current World No.10 described the Miami Open runners-up as a more aggressive version of 18-time Grand Slam champion Novak Djokovic.
Matteo Berrettini says Jannik Sinner tires his rivals out like Novak Djokovic
ADVERTISEMENT
Article continues below this ad
Seeking to differentiate his playing style from that of Sinner's, Berrettini said he uses the "slice" to break an opponent's flow and "serve" close-out points quickly, while his compatriot is relentless in the way he keeps coming at his rivals from the baseline.
"My tennis is more based on serve and variations. I use more the slice, the short ball. Jannik Sinner is more of a machine," the 23-year-old Italian said.
He added that his 19-year-old compatriot is more in the Djokovic mold in the way he tries to tire his opponents out by making them run around the court and finishing off rallies by sneaking winners past them.
He said he is more unrelenting than the current World No.1 as he moves his rivals a lot more around the turf.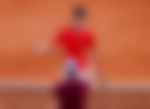 "I would like to say monochord but it is not the right definition. Let's say that Jannik plays a little more like Djokovic, but he is more aggressive than Nole. He tries to play more," Berrettini said.
Calling Sinner's backhand as his "best shot", the 23-year-old, who led his country to its maiden runners-up finish at the ATP Cup this year, said the fellow Italian is fleet-footed for someone as tall as he is and it shows in the manner he moves on court.
Sinner stays aggressive even under pressure, says Matteo Berrettini
Berrettini said a feature of Sinner's game is that he stays "aggressive" even when his opponent is trying to "push" him hard.
ADVERTISEMENT
Article continues below this ad
"We are two different players but we both have aggression as our main characteristic," said Berrettini, who picked up his first Tour title this year at Serbia Open.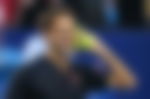 ADVERTISEMENT
Article continues below this ad
On practicing with his compatriot, the 23-year-old said the last time they sparred with each other, the result was an "even set" – Berrettini winning a set on Day 1 of practice and Sinner taking the next, the day after.