"More Difficult for Him": Tennis Legend Raises Doubts Over Roger Federer Winning Another Grand Slam
Published 03/09/2021, 5:00 AM EST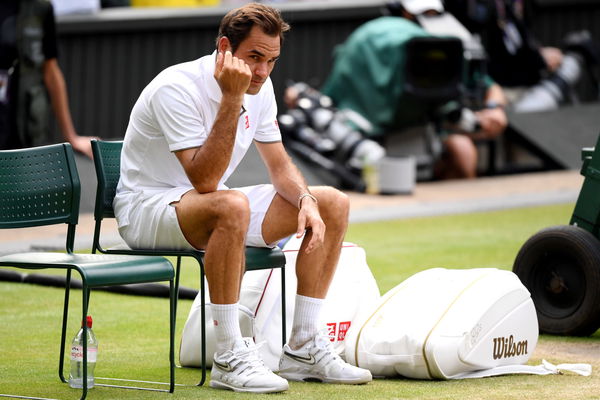 ---
---
Roger Federer has docked his ship in Doha-Qatar to embark on his comeback on the ATP Tour. In the meantime, tennis legend Lindsay Davenport has raised some concerns over his return to tennis.
ADVERTISEMENT
Article continues below this ad
Most importantly, the 39-year-old has not played tennis in 13 months because of two knee surgeries. Additionally, Federer desires to win more titles and defeat the best players in the sport.
Considering this, the 55 WTA titles winner, Davenport, examined the Basel-born's situation in ATP 250 Doha. She shared the insights on an episode with Tennis Channel.
ADVERTISEMENT
Article continues below this ad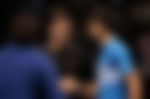 Davenport praises Federer's outlook aiming for Wimbledon
In the pre-tournament press conference, Roger Federer expressed his feelings going into the season. From that, Lindsay Davenport has picked up a few notable points.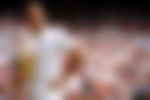 "His expectations are pretty low," the former World No. 1 explained. "When you're 40 years old and coming back from double knee surgery last year, you don't know what to expect. He thinks his knee is okay."
Contrarily, Lindsay stated that you would not know how the body would respond until you are out there on the court. The challenge for Federer would be to change directions and to play points under stress.
But the Swiss maestro has claimed that his primary goal is to be ready in time for Wimbledon Championship. Hence, Doha naturally becomes a perfect place to start his preparations.
The three majors champion added, "I love Federer's outlook, which was, 'I just want to be 100% for Wimbledon, so any matches I get until then is a bonus'."
To conclude, Davenport answered whether the Most Slams race against Rafael Nadal and Novak Djokovic is on Federer's mind.
"I wonder how could it not be for these guys that are up there," she said. "But I think Roger knows that it's more difficult for him than it is for the other two to add to their tally."
She added that while Federer is looking forward to Wimbledon, Rafa is two months away from sealing his 21st at French Open. Now, it would be up to the 20-time Grand Slam winner from Switzerland to excel in every expectation.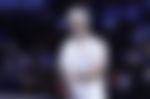 Who can pose a threat to Roger Federer at Qatar Open 2021?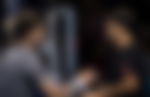 The second seed of the tournament, Federer, will first face the winner between Jeremy Chardy and Dan Evans. According to TC expert, the Swiss maestro would be hoping to play Chardy instead of Evans.
ADVERTISEMENT
Article continues below this ad
To explain, Evans moves around with the ball, whereas Chardy will match in the middle of the court. The expert believes that Roger would not want a high pressured opening match.
Moreover, deeper in the tournament, the three-time Doha winner can meet Dominic Thiem and Andrey Rublev from the Top 10. Notably, Stan Wawrinka, Gael Monfils, Denis Shapovalov are also competing for the Qatar Open 2021 title.
ADVERTISEMENT
Article continues below this ad
Can Federer win his fourth Doha title this year?