"Most Fairest Sportsmen": Daniil Medvedev Feels Roger Federer and Rafael Nadal Comparisons Are Unfair
Published 12/06/2021, 11:30 AM EST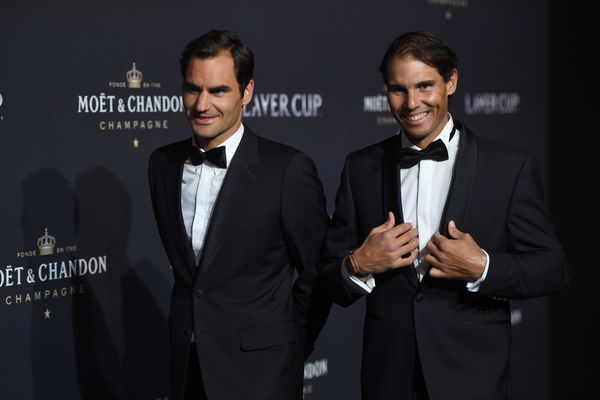 A fierce competitor as well as an entertaining personality (in his own way) on-court, World No.2 Daniil Medvedev added a lot of flavor to men's singles tennis this year. Always playing against the crowd, the Russian found a way to not just win matches but also earn the respect from people in the stadium.
The Davis Cup Finals also witnessed Medvedev going against the crowd on more than one occasion. Whenever he steps on a tennis court, maybe the fans like to go against him because it brings out a different beast inside Medvedev.
ADVERTISEMENT
Article continues below this ad
The same happened during the semi-final contest against team Germany. After defeating Jan-Lennard Struff in straight sets, the reigning US Open champion told the crowd that if they want him to lose, they should support him during a match.
Daniil Medvedev gets candid about how different he is from Roger Federer and Rafael Nadal
Even at the post-match press conferences, Medvedev always displays his wit and quirkiness through his responses.
After the semi-final victory, the Russian was asked about the 'different' shade of character he brings to the ATP tour and the constant battles with the crowd that he gets into during matches.
"You're right in a way, it's a game which I don't play on purpose. Everything I do, especially on the court even more than in life, is pure emotions. In life I'm more calm," replied Medvedev.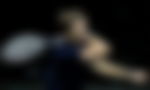 Watch this story: Five Major Life Lessons We Can Learn From Tennis Star Serena Williams
In a lengthy response, Medvedev mentioned the likes of Roger Federer and Rafael Nadal and how they have conducted themselves over the years.
"I think the tough part for the young generation, because we had Roger and Rafa – I go with my words – they are probably I want to say one of the most fairest sportsmen in all the history of the sport, and they were both playing together, and they both won an amazing titles."  
The Russian continued, "Now when somebody in tennis is not like this, people tend to not like them and say, How come you're not like Roger and Rafa? Guess what, everybody is different. I think the moment when they retire and there are going to be new fans who didn't see Roger and Rafa live, that's what it's going to come back to where people are going to like other characters than this."

Fans are slowly embracing Medvedev's on-court attitude
ADVERTISEMENT
Article continues below this ad
When it comes to men's singles tennis over the past couple of decades, Federer and Nadal's influence has been unparalleled. As the duo are alike in the way they represent themselves on and off the court, fans got accustomed to a certain way of watching tennis matches.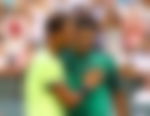 During this season where Nadal and Federer were absent for the majority of the tour, tennis fans got to see and even admire how other stars like Djokovic and Medvedev conduct themselves on-court.
ADVERTISEMENT
Article continues below this ad
As important as Federer and Nadal have been to the ATP over the past couple of decades, it's equally enthralling to have characters like Daniil Medvedev on a tennis court. Daniil is always an unapologetic version of himself on and off the court.