'My Body Can't Abide' – Andre Agassi Explains Why Pickleball Has Entered Into His Life
Published 03/22/2023, 6:23 AM EDT

Follow Us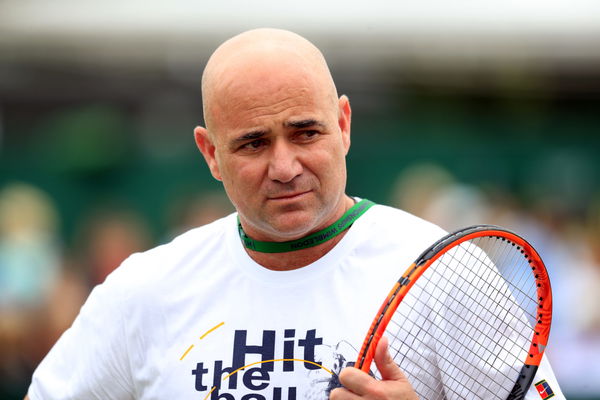 If we were to ask Andre Agassi or John McEnroe anytime in the past, would there be a day when you will prefer a sport named pickleball over tennis? They would have given a resolute answer with a lot of mockery coming your way. However, that does not seem like a distant dream now. The two players have taken up pickleball, and the shocking revelation from Agassi over his preference for the sport is quite difficult to fathom.
Pickleball is a racquet sport that has significantly grasped the attention of sports fans, particularly in the US. The sport's popularity is surprisingly now fueled by renowned tennis players like Andre Agassi and John McEnroe. We don't know about others, but Martina Navratilova is definitely not going to be happy about it.
Andre Agassi embraces the latest pickleball craze while moving away from tennis
ADVERTISEMENT
Article continues below this ad
The eight-time Grand Slam champion is one of the most revered tennis players of all time. He is a living inspiration for budding tennis players. So, his evident tilt towards pickleball is quite a shocker for tennis enthusiasts.
However, one can not deny the grueling routine of tennis, and with age, it becomes difficult to keep up with the sport. In the same context, Agassi opened up about his bias for pickleball in an interview with Miami New Times. He stated, "As for the balance of tennis and pickleball for me these days, I'll say my body can't abide by the rotating and thrusting of tennis as much. It just comes with too much of a cost."
Therefore, a new sport has proved to be a better alternative. He stated, "So, pickleball has entered my life. I picked it up pretty quickly with some friends last fall and then realized how challenging it is when you start pushing yourself and playing up."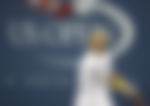 Tennis legends like Martina Navratilova have bashed the rising sport for its lazy gameplay. However, in its defense, Agassi said, "The game looks slow from the outside, but when you're charged with those decisions, it happens a lot quicker than you realize."
ADVERTISEMENT
Article continues below this ad
It is not just Andre Agassi who has shifted his allegiance to pickleball. Three other former Grand Slam winners in John McEnroe, Andy Roddick, and Michael Chang will also take part in the first-ever Pickleball Slam. Ironically, McEnroe was someone who was not in favor of the sport a lot in the past.
McEnroe finally becomes a true 'pickleball convert' 
After months of bashing the new racquet sport, McEnroe has decided to finally switch sides. After calling the sport "cr*ppy", McEnroe feels pickleball is after all not detrimental to tennis. On the contrary, he recently stated that he feels pickleball is going to bring in more tennis fans. And it can happen because the pickleball fans get intrigued to know more about tennis too.
ADVERTISEMENT
Article continues below this ad
WATCH THIS STORY: 'Why Is His Brother Taking a Video..Sweet Home Alabama?' – Tennis Fans React Hilariously to Unearthed Novak Djokovic Underwear Photo
Do you agree with McEnroe or do you think it is overshadowing tennis? Let us know your views in the comments below.