"My Own Level Goes Up": Stefanos Tsitsipas Reveals Lessons Learned From Australian Open 2021 Loss to Daniil Medvedev
Published 04/20/2021, 12:00 AM EDT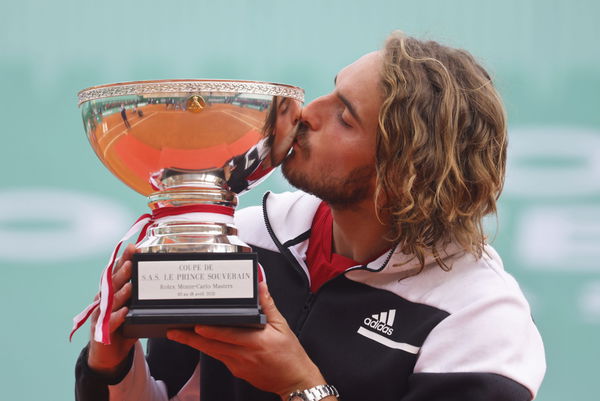 ---
---
Stefanos Tsitsipas, who is on cloud nine after winning his first Monte-Carlo Masters title, is gearing up for his first match at the Barcelona Open on Wednesday. 
ADVERTISEMENT
Article continues below this ad
Over the years, Tsitsipas has formed many rivalries with his peers, but the match-ups he has had against Daniil Medvedev are especially worth mentioning. 
Starting in Miami in 2018, the pair have met on tour seven times, and Daniil Medvedev has got the better of the Greek on six occasions. The only victory Tsitsipas got against Medvedev was at the ATP World Tour Finals in 2019.
ADVERTISEMENT
Article continues below this ad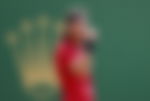 "I was not able to go out and stand against him"- Stefanos Tsitsipas on Medvedev

Recently, both players faced each other in the semi-finals at the Australian Open, where the Russian secured a victory over Tsitsipas in three straight sets. After the match, Tsitsipas went on to say that he was not ready yet to win a Grand Slam title; this shows the psychological impact of Medvedev on Tsitsipas. 
Reflecting on the same, Tsitsipas said, "That day I was not ready, I was not able to go out and stand against him… My game has to be built up so that I can face players of this level."
Medvedev's consistent play from the baseline leaves Tsitsipas with no option but to play a risky, offensive game. It leads to more errors from Tsitsipas' racquet, and as it has happened so many times, he loses the match.
Tsitsipas feels the need to improve his game to win more titles

The Greek was smart enough to realize that his overall gameplay needs to be improved if he wants to win multiple Grand Slams. Players like Medvedev and Thiem have exposed the weaknesses of Tsitsipas on-court several times before. 
Realizing the need to improve, Tsitsipas commented, "To build up my game so that it's more complete… I know that Medvedev will be an opponent that I will definitely come up against in important grand slam matches."
Stefanos Tsitsipas knows how to put up a fight, and he has done it time and again, especially against Daniil Medvedev. He said, "When I go toe-to-toe with a player like Daniil, who has such a complete game, my own level goes up as well."  
ADVERTISEMENT
Article continues below this ad
Even though the Greek doesn't have numbers to show for his hard work, he believes that competing hard against a player like Medvedev will have a positive impact on his game.
Read more:
"Pushes Me to Show Something More": Stefanos Tsitsipas Reveals His Sentimental Connection to Win Australian Open
ADVERTISEMENT
Article continues below this ad
"It Was All Because of Greek Food": Stefanos Tsitsipas Returns Naomi Osaka's Australian Open 2021 Compliment