NBA Star Rudy Gobert Sympathises with Gael Monfils After Australian Open 2021 Exit
Published 02/10/2021, 10:01 AM EST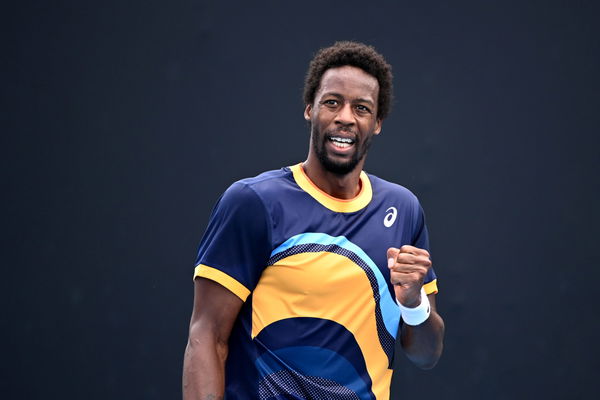 ---
---
Gael Monfils is one of the best athletes that the ATP Tour has ever seen. The Frenchman has given fans plenty of memorable moments but is currently going through a rough patch in his career. However, Monfils is grateful to have earned the respect and admiration of his fans and vows to bounce back soon enough! 
ADVERTISEMENT
Article continues below this ad
Monfils made his 15th appearance at the Australian Open this year and was showed out by Finnish player Emil Ruusuvuori in the 1st round.
It was a bitter loss indeed, and it marked the only second occasion where Monfils found his way out of the Melbourne Slam in the opening round. 
ADVERTISEMENT
Article continues below this ad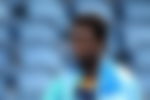 Gael Monfils posts touching message to his fans after Australian Open exit
The past few months haven't been easy on Gael Monfils. A first-round exit at the French Open 2020 put a lot of pressure on the Frenchman and he is yet to bounce back. 
This is indeed a tough phase for an athlete, and for someone like Monfils who was at the very best of his game a few years ago, it would be agonizing to endure such a slump.
However, the spirited Frenchman recently expressed his gratitude to his family and fans for staying loyal to him and rallying behind him in his times of tumult. 
"As you can imagine this is not an easy period but I have every confidence that I will bounce back in the near future. Emotions can be overwhelming after a close defeat especially when you have put long hours to get there and your expectations are high," Monfils wrote. 
The 34-year-old beautifully concluded his write-up by mentioning that tennis will always remain his passion no matter what.
These phases are temporary, but what's eternal is Monfils' love for the game, and he's bound to bounce back into sublime form sooner rather than later.
Utah Jazz's Rudy Gobert shows love to Monfils
Gael Monfils has garnered a lot of valuable friendships in his life, and most of his friends are accomplished athletes just like him.
There is always mutual respect between athletes across different sports, and Monfils' compatriots offered their support in his recent post. 
Rudy Gobert, a household name in France and in the NBA, plays for the Utah Jazz, a team that is currently tearing the league apart.
Gobert is at the top of his game, and he dropped into Monfils' comments section to ensure that his good friend stays motivated. 

ADVERTISEMENT
Article continues below this ad
Besides Gobert, former NBA star and 4-time champion Tony Parker dropped a comment too. 

It is quite heartwarming to see all the support and motivation that Gael Monfils is receiving. Sometimes, an athlete might require a bit of external motivation to keep going, and Monfils can be glad considering how he has a number of people rooting for him.
ADVERTISEMENT
Article continues below this ad