"Never Been Obsessed"- Rafael Nadal Explains Importance of 'Healthy Ambition' at Australian Open 2021
Published 02/15/2021, 7:21 AM EST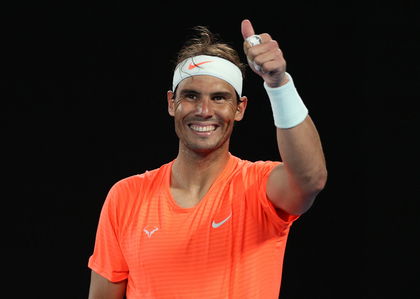 ---
---
Time and again, over the course of his illustrious career, Rafael Nadal has expressed that his love for the sport keeps him motivated more than anything to keep going.
ADVERTISEMENT
Article continues below this ad
Despite facing many big injuries and now in the twilight of his career, the Spanish legend gives his everything on the tennis courts.
On Monday, Nadal fended off the challenge from a tricky opponent in Fabio Fognini, to reach his 43rd Grand Slam quarter-final at the Australian Open 2021.
ADVERTISEMENT
Article continues below this ad
Once again, Nadal spoke about the values he cherishes the most in life as well as his career, and personal satisfaction is on the top of the priority list for the 34-year-old superstar.
"I like tennis and I like what I'm doing. That's the main thing. Of course, I am very motivated to win Grand Slams and to play in the most important events in the year. No doubt about that," Nadal said in his post-match interaction.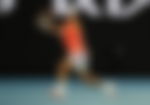 Rafael Nadal explains why he is 'not obsessed' with being the best
He stressed that he is not obsessed with winning and being the best. Nadal's focus is on doing his best and being satisfied with his efforts.
"The only thing I said is that I have never been obsessed to try to be the best. I just did my way and that worked for me," Nadal added.
That does not mean that the 20-time Grand Slam champion is not ambitious. He sure is, but Nadal believes in not getting too caught up in having too much ambition.
"I think ambition is important to have, but a healthy ambition. When you have too much ambition, you can be frustrated when you are not able to achieve all the things you wanted. I never approached the sport and my career that way," Nadal explained.
The Spaniard has battled many injuries over the years, restricting him to less than full fitness on many occasions. However, when on the court, Nadal always gives his 100%. He is known as one of the 'best fighters' of all time in the sport.
Nadal reveals what gives him happiness in tennis
The personal satisfaction of knowing he left it all on the court, no matter the result, is Rafa's definition of happiness.
"I enjoy and give my best always. I try to compete at my highest standards every day. Sometimes, the highest standards are 60%, sometimes 100%," Nadal said further.
"For me, the main thing is to come back home with personal satisfaction that you gave it everything. That's what gives me happiness," he concluded on the same.
ADVERTISEMENT
Article continues below this ad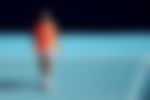 The 2009 Australian Open champion will need to give that best effort for the rest of this week as well. The Australian Open 2021 enters its twilight. Nadal faces Stefanos Tsitsipas in the quarter-finals.
A record-setting 21st Grand Slam title is just 3 wins away. However, Nadal faces a tough path en route to the title.
ADVERTISEMENT
Article continues below this ad