"Never Easy"– Felix Auger-Aliassime Ousts Compatriot Denis Shapovalov at Australian Open 2021
Published 02/12/2021, 6:24 AM EST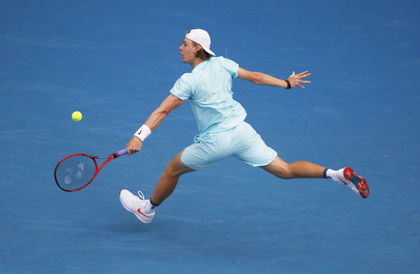 ---
---
A battle between two young Canadian prospects was one of the highlights of today's action at the Australian Open 2021. In a one-sided contest, Felix Auger-Aliassime defeated Denis Shapovalov in straight sets in the third round of the Grand Slam. The final scoreline of the match was 7-5, 7-5, 6-3.
ADVERTISEMENT
Article continues below this ad
It was definitely a big setback for Denis Shapovalov as he couldn't even win a single set. Although he tried hard in the first two sets, Felix Auger-Aliassime completely thrashed him in the final set.
Shapovalov managed to secure a win percentage of 61% on his first serve which was quite less compared to Felix's 77%.
ADVERTISEMENT
Article continues below this ad
In the post-match interview, Aliassime revealed that it was a really tough match for him. He even recalled the time when he used to play with Shapovalov during his childhood.
"For sure, it was a good match. It's never easy to play Denis. We played for the first time when we were nine and ten. So, we go back a long time," said Aliassime in the interview.
Although Felix was happy that he played well, he also revealed that it is never easy to play against Shapovalov.
"He's beat me pretty bad a couple of times"- Felix Auger Aliassime on Denis Shapovalov
Aliassime also highlighted that Denis has beaten him quite badly on a number of occasions. However, he said that he was flawless in the match and played some great tennis.
"He's beat me pretty bad a couple of times and tonight I made my way. You know, I was flawless, and I played an amazing match. Of course, it's a shame that we have to play each other…I can just be happy about my performance tonight," added the Canadian player.
Felix Auger Aliassime will now advance to the fourth round of the Australian Open 2021. Even though his next opponent is not decided right now, he'll surely want to carry forward this momentum in the next match as well.
Will Aliassime be able to lift his maiden Grand Slam title in Melbourne this year?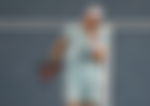 ADVERTISEMENT
Article continues below this ad
ADVERTISEMENT
Article continues below this ad