Nick Kyrgios Admits He Is One of the Only Players Who Can 'Make It Difficult' for Novak Djokovic
Published 06/30/2021, 3:30 AM EDT

Follow Us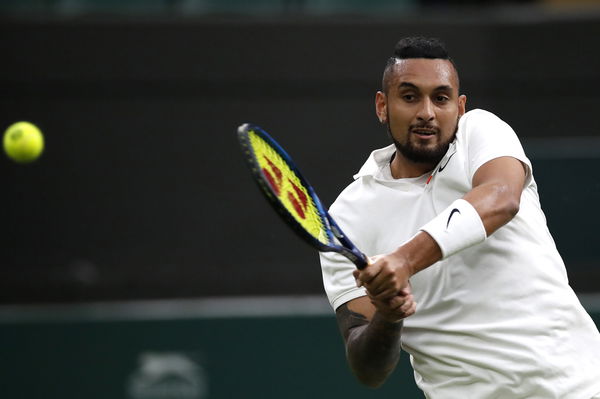 The Supreme dominance held by the Big 3 – Roger Federer, Rafael Nadal, and Novak Djokovic – has always been considered untouchable in the world of tennis. However, off-late, their supremacy has been at a threat, courtesy of an apparent misfit who rides high on confidence. Australian tennis star, Nick Kyrgios, is an antique on the court, who loves putting on a show.
Ahead of his preparations for the Wimbledon Championship 2021, Nick talked about facing arch-rival, Novak Djokovic.
Kyrgios confident of his abilities against Novak Djokovic
ADVERTISEMENT
Article continues below this ad
Nick had been away from the court since the last tour was called off due to the pandemic. However, despite not setting foot on the turf for 16 months now, form seems to be the least of his worries.
When asked if he would be willing to take on Djoker, the Australian said, "Definitely. It's pretty crazy that I have only played a couple of tournaments in the past two years and I'm still one of the only people that can make it difficult for Djokovic."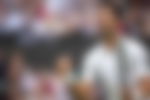 Courtesy of beaming confidence, the 26-year-old rates himself highly, more importantly understanding his worth. Far from the traditional style of tennis, his gameplay and variety of shots have been thoroughly entertaining to watch; not to mention his antiques on the court.
"That's a blessing. I can be on the sidelines and people only want one match, they want Kyrgios v/s Djokovic, and that shows how much I bring to the sport," said Nick.
Nick Kyrgios is Wimbledon bound
When the two heavyweights met for the first time at the Acapulco, in 2017, exciting would be an understatement to describe their battle. The duo put on some worldly rallies, attacking with everything they had.
ADVERTISEMENT
Article continues below this ad
However, with what was arguably one of the best performances of his career then, Kyrgios beat the Serbian star, 7-6, 7-5.
In a sport that can get mundane every once in a while, Nick Kyrgios is best described as a showman. On his return to the court at the Wimbledon Championship 2021, expectations will be high from the entertainer.
ADVERTISEMENT
Article continues below this ad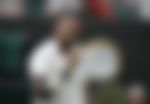 With one looking to proclaim his 'GO.A.T' title and the other to disrupt his counterpart's fine form, a match between the two generational talents will send fans into a frenzy. Eager for the much anticipated, the audience lie impatiently, while the grass calmly awaits its champion.