Nick Kyrgios Faces Yet Another Fine at Wimbledon Championships 2021, Dan Evans and James Duckworth Also Penalized
Published 07/05/2021, 6:50 AM EDT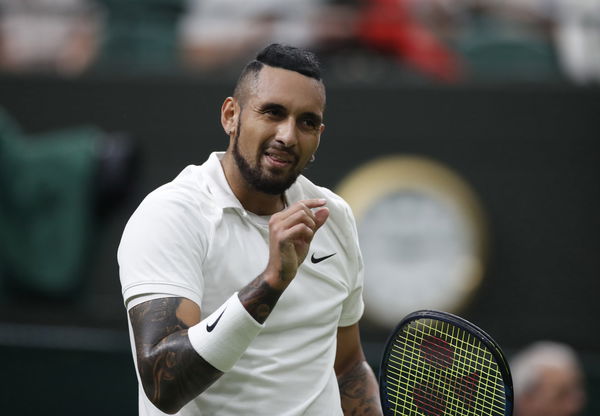 ---
---
The 2021 Wimbledon Championship kicked off last month in style. So far, the tournament has been thoroughly entertaining, providing some power-packed performances, nail-biting finishes, and ever exceeding drama. Safe to say, the competition has made up for all that was lost last year.
ADVERTISEMENT
Article continues below this ad
Playing the only grass-court Grand Slam tournament in the sport, players have looked at their supreme best. Wearing their heart on their sleeve, each has looked lethal in attack, sharp in defense, and unapologetically themselves on the court.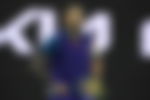 However, as intensity in the game rises, players tend to be expressive with their emotions. While a display of their passion is upheld, a few have been apprehended for the same.
ADVERTISEMENT
Article continues below this ad
Tennis stars such a Nick Kyrgios, James Duckworth and Daniel Evans are the latest to be fined for inappropriate actions and behaviour during their games at the Wimbledon Championship 2021.
Poor conduct
Nick Kyrgios is known to have a dynamic personality. The Australian is often very vocal through his words and actions while playing with a high tempo. Due to the use of inappropriate language in his last game, Nick has been fined a penalty.
The ATP has held him accountable on the grounds of audible obscenity, not once but twice. As a result, the 26-year-old is liable to pay $2500 and $3000 respectively.
ATP main draw fines so far:

Tsitsipas (coaching): $3,000
Moutet (unsportsmanlike conduct): $2,500
Albot (racquet abuse): $2,500
Duckworth (racquet abuse): $2,500
Kyrgios (audible obscenity): $2,500
Evans (audible obscenity): $3,000
Kyrgios (audible obscenity): ($3,000)

— George Bellshaw (@BellshawGeorge) July 5, 2021
Along with him, James Duckworth and Daniel Evans also join the list of players fined. A frustrated James was seen smashing his racquet on the ground in his last outing. As a violation, the Australian International has been fined $2500 for Racquet abuse. Similar to Nick, Britain's homeboy, Daniel Evans has been fined $3000 on the grounds of Audible Obscenity as well.
Watch this story: Top 10 Greatest moments in Olympic history
ADVERTISEMENT
Article continues below this ad
Players are obligated to good behavior on the court
Tennis is a sport that is played with sheer passion and determination. From serve to slide, players train for eons and give it their all on-court. That being said, it is also important to understand, players in the modern-day, especially with the likes of Nick Kyrgios, come with a huge fan following.
As a result, they prove to be extensively influential, both on and off the court. Hence, appropriate behavior while being watched on the center stage is an absolute must. Every player that graces the grass represents to the world what this sport stands for and as an entity, every player should ensure that the reputation of the game and of those who play it, is never tarnished.
ADVERTISEMENT
Article continues below this ad