Nick Kyrgios Recalls the Times When He was Called a "Waste of Talent"
Published 03/17/2021, 8:00 AM EDT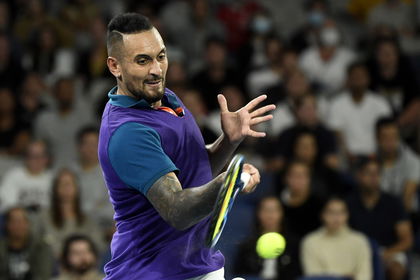 ---
---
Maverick Australian tennis star Nick Kyrgios has shared an inspiring message on Instagram, exhorting aspirants across fields not to succumb to negativity and keep driving forward in the quest for excellence.
ADVERTISEMENT
Article continues below this ad
The burly 25-year-old from Canberra returned to competitive tennis at this year's Australian Open after an indefinite break from the game.
Nick Kyrgios says one should never give in to negativity
ADVERTISEMENT
Article continues below this ad
Kyrgios came out with his struggles with depression last year and kept himself out of action for months to rediscover his passion for the sport.
The Aussie tagged a picture of himself in one of his winning moments with a long message, saying disappointments and setbacks are inevitable bumps on the road to success.
He revealed a phase in his life when people around him tried to drag him down with negative and discouraging assessments about his game and career.
Kyrgios said that he could sense that his detractors did not have an understanding of the "struggles" that were in his "head", but he didn't let negativity break him.
"For those who have days when you don't want to get out of bed, it's OK," the Aussie said, adding he has been places he's "not proud of" but managed to fight his way back.
Kyrgios exhorts fans to do what makes them happy
Currently ranked 50th in singles, Kyrgios said that he's had his detractors trying to put him down with phrases such as "waste of talent" and "disappointment", but they couldn't shake his resolve to return stronger than ever.
Urging one and all not to give in to external pulls and pressures, the Aussie wrote, "…enjoy this beautiful life in front of you, do what makes YOU happy. Don't take this opportunity for granted."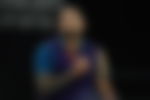 He asked his followers to "reach out" to him if they were feeling down, adding, "I'M HERE for you".
ADVERTISEMENT
Article continues below this ad
Showing flashes of his best on his return, Kyrgios reached the third round of the Australian Open.
He drew reigning US Open champion Dominic Thiem in the battle for a place in the round-of-16. Roared on by a partisan crowd, the Aussie took the opening two sets but lost his way thereafter as Thiem recorded a brilliant comeback win.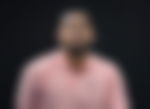 ADVERTISEMENT
Article continues below this ad