"No Solution for Me" – Fernando Verdasco Frustrated After Sudden Rule Change at French Open 2020
Published 09/27/2020, 2:47 AM EDT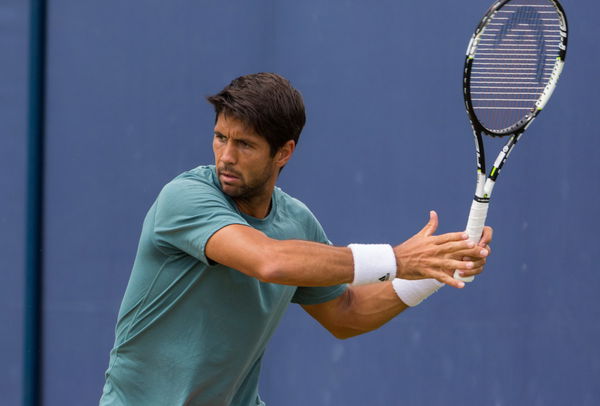 ---
---
The French Open 2020 has been eventful even before the start of the main draw matches. Now, to add to the controversies and the frustration of players, such as Fernando Verdasco, withdrawn from the draw due to the coronavirus protocols, the event organizers have changed one of the big rules.
ADVERTISEMENT
Article continues below this ad
Verdasco tweeted on Friday, expressing his frustration at the French Open authorities for disallowing him a second coronavirus test after his first test was positive. In another tweet on Saturday, the Spaniard said the organizers changed the rule to allow a second test, adding to his frustration.
"To my further outrage and frustration, we now learn that Roland Garros changed the rule yesterday and agrees to retest those who have tested positive in their PCR..but what about me now? Verdasco said in his tweet.
ADVERTISEMENT
Article continues below this ad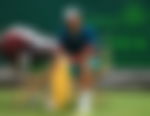 Irregularities in protocols anger Fernando Verdasco
The development comes shortly after the organizers removed Verdasco from the draw. He said that they have no solution for him, neither are they trying to help him.
"I was not given that opportunity, nor is any action taken now to rectify the error and I am simply excluded from the draw," Verdasco said further. "Today they tell me there is no solution for me. I feel enormously frustrated and powerless. But is Roland Garros doing something to correct the situation? No," he added.
What added to Verdasco's angst in the first place is that he tested negative soon after. He took a second test on his own account in another center. He said there was enough time before the start of the event for him to have validated his positive test result.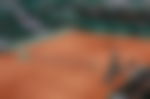 ADVERTISEMENT
Article continues below this ad
Players already removed are hard done by
"The Roland Garros organisation refused to do another test, even taking into account all these circumstances. And that there were enough days to repeat the tests before the competition and the draw ceremony. Still, I was disqualified," Verdasco said in his earlier statement.
Verdasco asymptomatically overcame the coronavirus last month and tested negative in multiple tests since then. Except the one at Roland Garros, soon after which he tested negative.
ADVERTISEMENT
Article continues below this ad
Another player who is hard done by the change in rules is Damir Dzumhur. He left the qualifying draw after his coach returned a 'borderline test'. The rule change, despite being good news for players, casts a shadow over the build-up to the event.