"Normal For a Small Decline": Former World No.8 Refuses to Call Novak Djokovic Unmotivated
Published 12/28/2020, 10:30 AM EST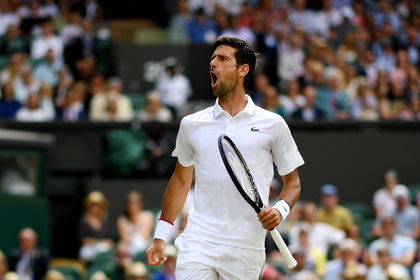 ---
---
World No.1 Novak Djokovic had a phenomenal season in 2020. He managed to win his 17th Grand Slam title and 4 ATP titles in the year.
ADVERTISEMENT
Article continues below this ad
However, his defeats in the latter part of the season in Vienna and London raised questions about his intent. Many believed that since he knew that he would be finishing the season on the No.1 spot, he was not motivated.
Former World No.8 and fellow countryman Janko Tipsarevic refused to believe all such claims. He clearly stated that he didn't feel that Djokovic lacked motivation anytime during his matches.
ADVERTISEMENT
Article continues below this ad
"I think that Novak raised his level of the game so much that we immediately think that he is not motivated when we see that he does not break everything in front of him and that he loses 7: 6 in the third set from Tim," said Tipsarevic in a recent interview.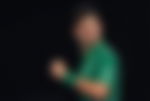 Tipsarevic admitted that Djokovic definitely played with more zeal at Slams than in Vienna. However, he didn't consider this as a scale to measure his level of motivation.
"Of course, he played with greater zeal, for example. The Australian Open in relation to London, but I would not go so far as to say that he was unmotivated. It is absurd how much he raised expectations and pressure on himself," added the former Serbian player.
According to Tipsarevic, Djokovic had raised people's expectations so much that whenever he lost, they would doubt his motivation and intent.
"On his way to achieving one of his biggest goals" – Janko Tipsarevic on Novak Djokovic
Tipsarevic believed that Djokovic played with a specific aim in Vienna. Once he achieved his objective there, it was futile to argue about his motivation.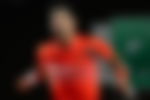 "It is obvious what happened in Vienna. He only went to secure the first place and he did it," continued the 36-year-old.
The former player also said that another milestone was waiting for Djokovic. He has been No.1 for 301 weeks now and is only inches behind Roger Federer who held the spot for 310 weeks-the most by any player. Thus, Tipsarevic emphasized that such minute changes in his performances could take place.
"He is on his way to achieving one of his biggest goals, that historical number one. So, it is normal for a small decline to occur," concluded Tipsarevic.
People were certainly skeptical about Djokovic's intent after the Vienna Open and the ATP Finals 2020. However, many argued that it was just because it was never his primary objective to win any of those titles. Djoker will begin his 2021 campaign at the Australian Open 2021.
ADVERTISEMENT
Article continues below this ad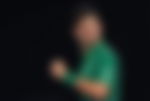 ADVERTISEMENT
Article continues below this ad