"Not a Big Surprise": Novak Djokovic Makes Huge Claim on Jannik Sinner After His Win Over Andrey Rublev
Published 04/23/2021, 11:46 PM EDT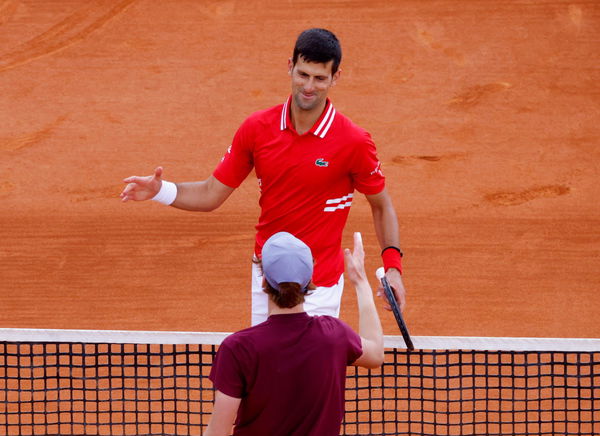 19-year-old Jannik Sinner collected his fourth Top 10 career win to enter the Barcelona Open 2021 semifinals. The Italian defeated third seed Andrey Rublev 6-2, 7-6(6). Accordingly, World No.1 Novak Djokovic, who also reached the semifinal in Serbia Open, spoke about their match.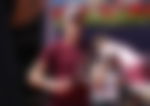 Interestingly, the Italian teenager is playing in Barcelona for the first time in his life. Now, he is the youngest player since Rafael Nadal (2005) to qualify for the semifinal in this tournament.
ADVERTISEMENT
Article continues below this ad
Further away from Spain, Novak Djokovic steered past compatriot Miomir Kecmanović 6-1, 6-2 in Belgrade quarterfinals. Post-match, he expressed that Sinner beating Rublev is "not a big surprise".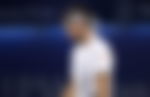 Novak Djokovic hails Jannik Sinner as the future of Italian tennis
The Serbian ace learned that Jannik Sinner had won the match in his post-match press conference. In response, he expressed that considering Andrey Rublev's past performances, the result was unexpected.
"It is obviously a bit of a surprise because Rublev is playing extremely well, and he is one of the best players in the world at the moment," Djokovic said.
However, the 19-year-old Italian is on a mission in every tournament he is playing this year. That is why the 18-time Grand Slam champion mentioned that his win is believable.
"On the other hand, we all know that Sinner has the ability to play really well against the top players, and he has had some top wins. So, it's not a big surprise, so to say," the Serbian added.
Additionally, Novak, who played Sinner in Monte-Carlo Masters, highlighted the Italian's maturity on the court. He even went on to make a colossal claim for Sinner.
"And you know, I saw the way he's been playing in Monte-Carlo as well, I did win that match, but he is hitting the ball well. Italy has a good future of tennis, that's for sure, with him in charge," Novak concluded.
Moving forward, young Sinner will face Monte-Carlo Masters champion Stefanos Tsitsipas in the semifinal. On the other side, Rafael Nadal is preparing for his semifinal match against compatriot Pablo Carreno Busta.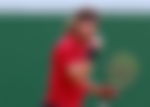 Who will Djokovic face in the Serbia Open semifinals?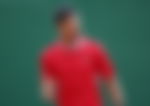 Djokovic will face his Australian Open 2021 semifinal opponent Aslan Karatsev in Belgrade. Italian World No. 10 Matteo Berrettini and Japanese Taro Daniel will battle for a place in the Serbia Open 2021 final.
ADVERTISEMENT
Article continues below this ad
Unquestionably, tennis fans are looking forward to the two blockbuster days of some big matchups. By the end of Sunday, we will know who takes the crown in Barcelona and Belgrade.
For regular updates on Serbia Open, you can visit the tournament's official Instagram and Twitter handles.
ADVERTISEMENT
Article continues below this ad