"Not a Popularity Contest": John McEnroe Gives Novak Djokovic the Edge Over Roger Federer and Rafael Nadal in the "GOAT" Debate
Published 07/14/2021, 1:51 PM EDT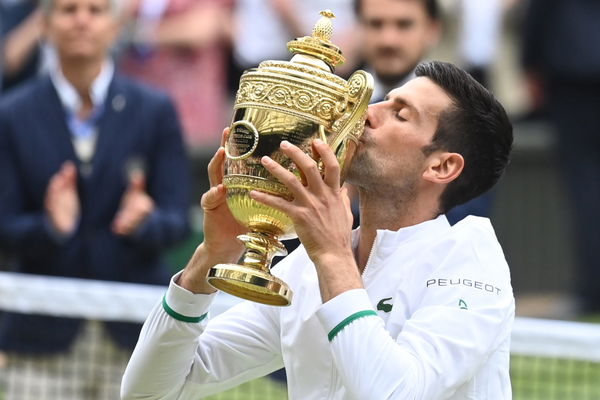 ---
---
For long, Novak Djokovic has always been mentioned behind Roger Federer and Rafael Nadal in a hugely popular debate in the tennis world, titled –The Greatest of All Time( GOAT). No one knows what the criteria is for a player to be called the greatest ever.
ADVERTISEMENT
Article continues below this ad
But, one thing is for sure – numbers and records play an important role to make someone legendary, and right now it's Djokovic who appears to be leading the GOAT race. By winning his third, straight Wimbledon crown last Sunday, the Serbian tennis star earned huge respect from fans and pundits alike.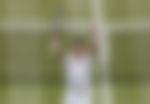 Watch this story: Heart-breaking Losses at Wimbledon Championships 2021: Roger Federer, Serena Williams, Nick Kyrgios, Venus Williams, Ons Jabeur, Andy Murray
ADVERTISEMENT
Article continues below this ad
Novak Djokovic is racing ahead of Federer and Nadal in the GOAT race
After defeating Rafael Nadal in a highly-entertaining semi-final match at Roland Garros, Djokovic proved one and all that he plays tennis to make records.
It's evident that the possibility of setting the highest benchmark in every department of tennis is motivating the Serb to become invincible, especially at slams.
Even though a lot of next-gen players like Stefanos Tsitsipas, Daniil Medvedev, and Matteo Berrettini(more recently) tried hard to stop Djokovic's force, but yielded to the relentless defense from possibly the greatest returner the sport has ever seen.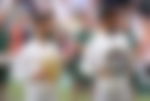 While many argue that it's too early to take a call on who will end up as the GOAT, veteran American tennis star and commentator John McEnroe believes that the Serb will end up winning more than 25 slams by the end of his career.
McEnroe also mentioned that being the most popular player doesn't always give you the win.
"Grand Slam tennis is not a popularity contest. Being that guy everyone loves, the one everyone wants to win, does not get you the 'W'. And that's what it's all about", commented the American.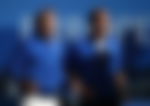 "You can't not respect a guy who's won every Slam at least twice" – John McEnroe on Djokovic
The seven-time grand slam champion also pointed out the unique milestones achieved by Djokovic and felt that one has to respect the Serb for the dominance he displayed over the past decade.
"Respect for always being there, for consistency. For ferociously, relentlessly pushing for victory. You can't not respect a guy with 19 (now 20) majors, who's won every Slam at least twice". 
McEnroe continued, "You can't not respect a guy who's lifted this thing (Wimbledon) five (now six) times, who's done it in the greatest era of men's tennis ever. Period. This is not a popularity contest". 
ADVERTISEMENT
Article continues below this ad
While fans of respective players will always debate over who's the greatest till all three of them bids adieu to the sport, Novak Djokovic deserves loads of respect for being the most consistent player at grand slams.
Going by the current form, Djokovic is definitely the hot favorite for the upcoming US Open Championships.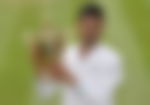 ADVERTISEMENT
Article continues below this ad