"Not Acceptable": Felix Auger-Aliassime's Coach Calls Out Novak Djokovic For His On-Court Behaviour
Published 10/03/2021, 6:00 AM EDT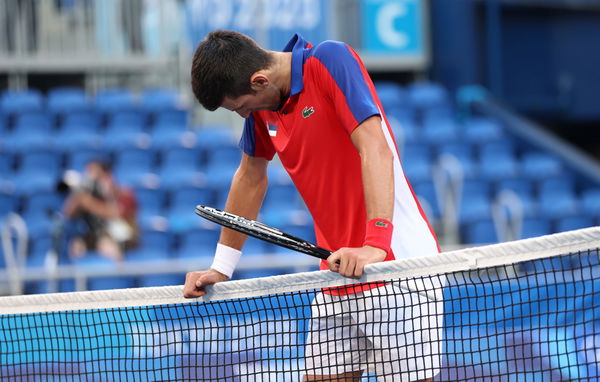 ---
---
Novak Djokovic has proven himself to be one of the strongest players on the ATP tour. His immense achievements in his prolonged career define the greatness of the Serb. Over his professional career, the World No. 1 has struggled through injuries but has always come back stronger.
ADVERTISEMENT
Article continues below this ad
However, playing at such high standards requires utmost determination and focus. While dealing with the high pressure, Djokovic has sometimes lost his cool. He has slammed racquets because of his frustration on several occasions. Many analysts have criticized Djokovic for such kind of behavior. Former French player, Frederic Fontang also has his take on Djokovic's sudden on-court outbursts.
ADVERTISEMENT
Article continues below this ad
Former French player's opinion on Djokovic's behavior
Frederic Fontang, former French player and current coach of Felix Auger Aliassime,  gave his perspectives on Novak Djokovic smashing racquets in frustration. He stated," My first memory about Djokovic goes back a long way: he was a cadet and I was taking care of Jeremy Chardy."
"He was already very expressive on the court and very professional off the court. His backhand was also well installed. You could not predict such a career, but it was clear he was ambitious. To answer the question, I would say that his record is unassailable.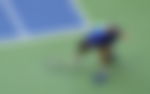 Furthermore, he added, "However, I can understand that some of his reactions are not appreciated. Novak is the World No. 1 in a planetary sport; To see him throw his racket at the Olympics is not acceptable, no matter how disappointed he is. He is a star who is watched by the whole world, he must set an example."
Watch this story: A Look Inside Serena Williams Lavish Million Dollar Mansions Around the World
Frederic understands the immense pressure Djokovic must be under, but he can't smash racquets out of frustration. The Serb faced the consequences at the US Open 2020 when he was disqualified for hitting the ball to a line judge unintentionally. People admire the Serb and he should surely set an example.
ADVERTISEMENT
Article continues below this ad
Novak Djokovic to miss BNP Paribas Open
The 20-time Grand Slam confirmed that he'll miss the BNP Paribas Open in Indian Well. He tweeted, "I am sorry I won't get to see my fans in Indian Wells and play in the desert, my favourite place to go. I hope to see you next year!" 
After a shocking defeat at US Open 2021 finals, Djokovic is still tied at 20 Grand Slam with Roger Federer and Rafael Nadal. Djokovic bagged three Grand Slam titles, except the US Open in 2021. The Serb also couldn't achieve his dream of completing the Calendar Grand Slam in 2021.
ADVERTISEMENT
Article continues below this ad