'Not Even a Man's Act' – Ukrainian Tennis Player's Coach Launches Verbal Attack on Novak Djokovic's Father for His 'Accidental' Russian Controversy
Published 03/18/2023, 2:47 PM EDT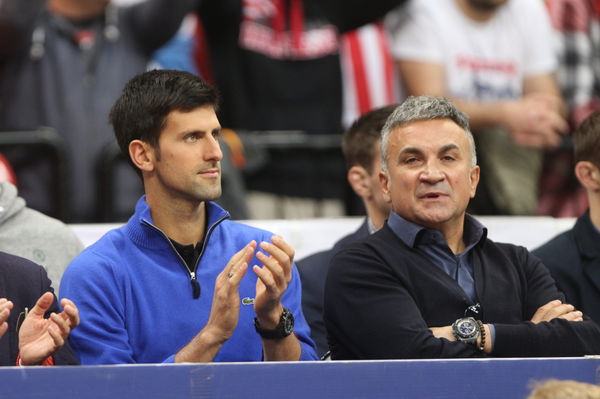 The world of tennis has been no stranger to controversies and drama in recent years. From Djokovic's deportation from Australia in 2022 to the ban on Russian and Belarusian players at the Wimbledon Championships, we have witnessed some bizarre incidents. With the conflict between Russia and Ukraine continuing, it certainly won't abate in the coming months. In a recent interview, the Ukrainian tennis star Lesia Tsurenko's coach shared his thoughts on the drama involving Novak Djokovic and his father at this year's Australian Open. He criticized the Serbian's behavior and also talked about the impact of his actions on the sport and beyond.
Nikita Vlasov directed most of his anger toward Novak Djokovic and his father. He regrets that the drama unfolded into such a messy situation.
Tsurenko's coach expressed his displeasure with Novak Djokovic and his father
ADVERTISEMENT
Article continues below this ad
According to the Tribune, in an exclusive interview, Vlasov expressed his disappointment. He stated that the Serbian tennis legend and his father should have taken responsibility for their actions instead of claiming it to be a misunderstanding. Additionally, the coach criticized Djokovic for not taking a firm stance on the matter. He added that the Nole had failed to publicly condemn Russia's actions in Ukraine. Vlasov suggested that Djokovic could use his status to advocate for peace, but expressed surprise at the apparent lack of sensitivity to the situation, particularly during such a significant competition.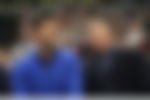 Vlasov stated that the entire drama surrounding Djokovic and his father's behavior in Australia was "stupid." He also added that it involved two individuals lacking foresight.
Valsov shared that the drama was "not even a man's act." He said, "It's my personal opinion. Djokovic's father said on camera "Glory to Russia!", and then claimed that he was misunderstood. Well, it's not even a male act. If you said, then answer for your words." (Google Translate)
Moreover, Vlasov suggested that Djokovic should have publicly denounced his father's actions and used his status to advocate for peace in Ukraine. He was taken aback by the openness of Djokovic and his father's stance.
The incident sparked a lot of criticism from players and coaches alike. Djokovic asserted that his father's conduct had been misconstrued and stressed that his family had personally experienced the trauma of war, and would never support violence.
ADVERTISEMENT
Article continues below this ad
The Nole shared his traumatic stories with his fans
Djokovic once opened up about the traumatic experiences he faced during his childhood in war-torn Serbia. He discussed the devastating effects the war had on him and his family. In an interview with Graham Bensinger in 2020, Djokovic revealed how he and his family had to endure the constant sound of planes and bombs for two and a half months.
WATCH THIS STORY – Roger Federer, Rafael Nadal, and Simona Halep produce unreal moments at Miami Open
ADVERTISEMENT
Article continues below this ad
The sound of a loud noise still triggers Djokovic's memories of war. In the interview, he also recalled a specific incident during the war when he and his family ran for shelter after hearing bomb alarms.
What are your thoughts on the actions of Djokovic's father in Australia? Let us know in the comments.