"Not Good for Tennis": Rafael Nadal's Uncle Speaks Out on Novak Djokovic's Disqualification From US Open 2020
Published 09/08/2020, 12:43 PM EDT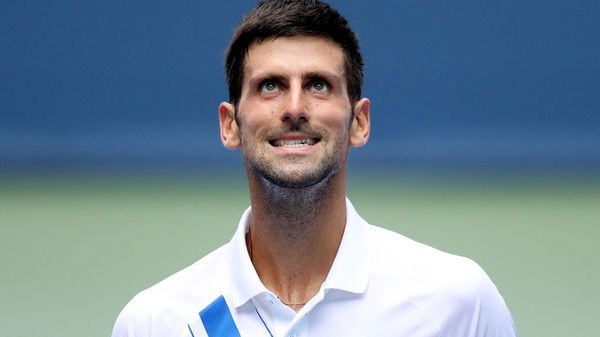 The world still can't come to terms with the fact that Novak Djokovic brought about his own downfall at the 2020 US Open. After Pablo Carreno Busta broke him in the first set, Djokovic had vented his frustration by accidentally hitting a lineswoman on the throat. Naturally, Djoker's premature exit from Flushing Meadows sparked a heap of reactions and opinions from the tennis community. 
ADVERTISEMENT
Article continues below this ad
ADVERTISEMENT
Article continues below this ad
No matter how much Djokovic pleaded, the officials never looked like reversing their decision. He was disqualified for his actions, which had violated the code of conduct. Following this dramatic incident, several personalities, including his ex-coach Boris Becker, weighed in on the issue. The most recent comment came from Rafa Nadal's uncle and former coach, Toni Nadal. 
Toni Nadal is one of the most successful tennis coaches in history. He has conquered each of the Grand Slams with his nephew Rafa. However, the pair parted ways in 2017. And now, Toni has put forth his comments on Novak's actions, which cost him a probable US Open crown. Here's what he said as per Joan Solsona of MARCA:
"Djokovic had no intention of hitting anyone. What happens is that there is a regulation that says that if you hit a referee, the consequence is elimination. He had the added bad luck that he hit him on the neck," Toni Nadal said of the incident that shook the tennis world. (Quotes obtained via Google Translate)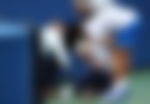 "Being disqualified as number one in the world is a blow. He has already apologized. Djokovic is very good. I suppose that for Roma it can affect him because he is close and he will have been a bit touched by the situation. There is time for Roland Garros and I guess he's going to recover from this," Nadal further added.
But how does Novak Djokovic losing his temper and getting disqualified benefit others?
If you look at the men's singles draw, you can see a huge void in it. None of the dominant faces are in there even though you can see a list of prominent talents. But, the 2020 US Open will mark the first time since 2016 that a Grand Slam will be won by an athlete who doesn't go by the name of Novak Djokovic, Rafael Nadal, or Roger Federer!. 
This certainly draws a curtain on the 'Big 3' dominance, opening the door for other stars to battle it out for a Major.
Toni Nadal even mentioned the main inheritor from Novak's ill-tempered actions. "The first beneficiary has been Pablo Carreño, who is the one who played against him and now has won his match," he said. 
ADVERTISEMENT
Article continues below this ad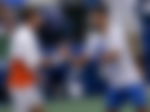 Moreover, the 59-year-old Spaniard addressed how the Grand Slam opening up in this manner is not a good sign for the sport.
"All the participants who remain in the fray will have a feeling of relief when the top favorite leaves. From afar, of course, for Federer and Nadal is a 'Grand Slam' unless Djokovic does not win. But the reality is the painful situation for him and that it is not good for tennis."  
ADVERTISEMENT
Article continues below this ad
Nevertheless, we are going to see a brand new Major winner in a few days. The excitement levels are way too high!
As for Djokovic, he is bound to come back stronger at Roland Garros and once again assert his dominance on the circuit.