'Not Such a Crazy Idea': Former British No.1 Voices Support to Novak Djokovic's PTPA
Published 12/23/2020, 11:48 AM EST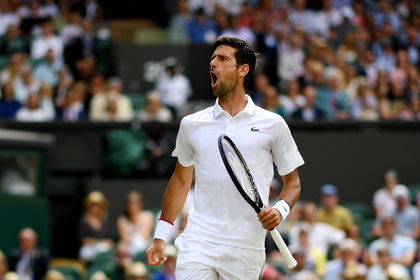 ---
---
There's been a lot of chatter about the Professional Tennis Players' Association (PTPA) ever since it was formed prior to the 2020 US Open. Novak Djokovic recently sparked a controversy by stepping down from the ATP Player Council elections citing a "conflict of interest." What does tennis legend Tim Henman think about the PTPA? 
ADVERTISEMENT
Article continues below this ad
There's a lot of backing for the PTPA and naturally, a lot of criticism too. A bunch of retired players get asked about their opinion on the new players' association and likewise, Tim Henman recently faced the question. 
Tim Henman comments on Novak Djokovic led PTPA
ADVERTISEMENT
Article continues below this ad
"Look, if you want me to comment on the PTPA—it's not such a crazy idea when you understand the structure. The ATP is a difficult structure, it is 50% players, 50% tournaments. And so if you are the chairperson of that organization, it's very difficult to please everyone. And so the idea that the players would have sole representation, it's not a crazy idea," Henman told Tennis.com.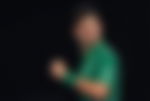 So it is quite clear that Tim Henman supports the PTPA and the masterminds behind creating it. But there's one thing about the association that has irked Henman since its inception. 
"I think the bit that I struggled with personally, in my opinion, is the timing. In the middle of a pandemic, to have to face these global challenges for everyone in all different walks of life, it's the time to be working together. And so for me, that was the biggest issue," Henman mentioned. 
What does Henman prioritize in his 2021 tennis wish list?
Henman has asserted his support to the PTPA but cited just a minor concern against the organization. Novak Djokovic and Vasek Pospisil founded PTPA solely to benefit the athletes, hence the need for a player exclusive association.  
ADVERTISEMENT
Article continues below this ad
But the PTPA has found itself bashed for negativity, with the major claims coming that Djokovic is trying to crumble the mighty ATP that has been the guiding light since its inception in 1972.
"If I were to write my wish list [for] 2021 in tennis terms, we've all got a common goal. We all want this great game to be in a better place, whether that's for players, for tournaments, for fans, for sponsors," stated Henman. 
"We've got an opportunity, and we need to take that opportunity because there are going to be many more bumps in the road, but greater collaboration would be my number one for 2021. That's the men and the women working more together, I think that's a great strength of our sport," he added. 
ADVERTISEMENT
Article continues below this ad
Tim Henman is quite moved by the PTPA's founding, but he wishes for a smooth relationship between the ATP and the players' association. People think it is quite difficult for both organizations to co-exist in harmony, but Henman is wishing for it to happen in 2021!