Legends Say Only a Matter of Time Before Novak Djokovic Pips Roger Federer and Rafael Nadal to be Crowned 'GOAT'
Published 06/29/2021, 5:17 AM EDT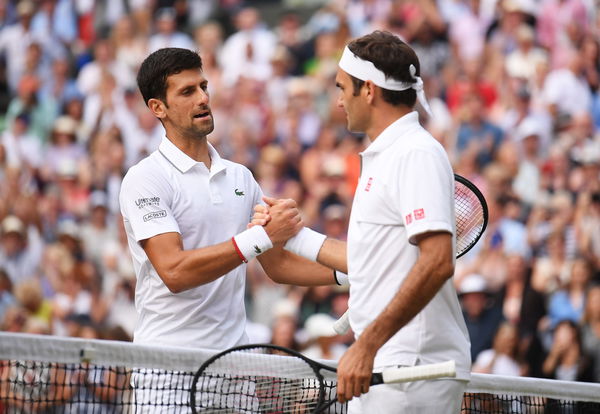 ---
---
It's a debate that has split opinions for a while now but if you believe former champions John Newcombe and Pat Cash, it's only a matter of time before the GOAT debate is settled decisively in favor of Novak Djokovic.
ADVERTISEMENT
Article continues below this ad
With both the Australian Open and Roland-Garros titles falling into his kitty this year, Djokovic has drawn himself just one short of Big 3 peers Roger Federer and Rafael Nadal's career haul of 20 championship trophies.
And should he lift his sixth career title at Wimbledon, as many expect him to, the Serb will have taken a decisive leap over Federer and Nadal in the race for 'GOAT', according to Newcombe.
ADVERTISEMENT
Article continues below this ad
Watch This Link: Roger Federer, Serena Williams, Novak Djokovic and Andy Murray: First Strike at Wimbledon Championship 2021
Novak Djokovic has developed his game to be adept across surfaces, says Newcombe
A former champion at All England himself, Newcombe said that though he could never have imagined Djokovic conquering grass the way he has when he started out, it's how he has developed his game and become equally adept at all surfaces that is the hallmark of his genius.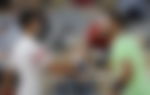 "When he started out, we didn't think grass would be Novak's best surface. But he has done a great job in the way he's developed his game – he is almost equally as confident on all surfaces," Newcombe told the Herald and The Age while reliving golden memories after 50 years of his third Wimbledon title.
He added that while Djokovic has taken his game to a level where he is "extremely hard to beat" on hard courts as well as grass, on clay, it's only Nadal who is better.
"(If Djokovic wins Wimbledon again), he has to go down as the best of all time," Newcombe said.
He added that the current World No. 1 has been winning the big finals and deserves to be crowned the best of all time. "Novak is certainly heading in that direction. You can't dispute the facts. He is winning those big matches," the Aussie said.
Hard to bet against Djokovic on slower surfaces these days: Pat Cash
Cash, also a former All England champion, said that if the 'GOAT' has to be decided by tallying the Big 3's numbers against each other, then Djokovic should clearly lead the race. ADVERTISEMENT
Article continues below this ad
"Head to heads are significant. If you want to throw in who the greatest player of all time is, you have to have a winning head-to-head record against your other peers," Cash said.
He added that the modern-day courts have slowed down to the extent that they don't give any advantage to the dying breed of serve and volleyers anymore, and it's hard to bet against Djokovic on the slower courts these days.
"The return is like playing on hard court and we know how good Novak is on hard court. It's not a huge difference in style anymore, if at all," the Aussie added.
ADVERTISEMENT
Article continues below this ad
The defending champion from 2019, Djokovic, fought back from a set down to go past Englishman Jack Draper in his Wimbledon opener on Monday.