Novak Djokovic, Dominic Thiem Trump Rafael Nadal in 2020 Earnings
Published 12/25/2020, 12:00 PM EST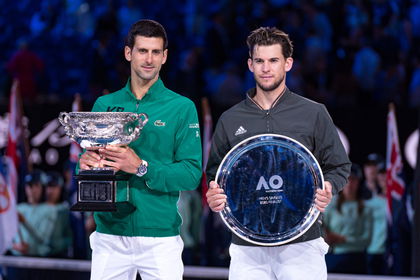 ---
---
The 2020 year saw many things change around the world. But the financial bump that followed the pandemic outbreak hurt the most compared to other things. However, tennis players got their dues paid despite the season getting chopped off in half. World No. 1 Novak Djokovic lead the group of the highest-earning male tennis players in 2020.
ADVERTISEMENT
Article continues below this ad
The Serbian accumulated $6,511,233 from his winnings in 2020 including his doubles participations. Djokovic started the year with winning the ATP Cup and the Australian Open for a record 8 time in his career. Following that, he lifted the title in Dubai and two Masters 1000 titles in Cincinnati and Rome. His controversial exit from the 2020 US Open brought him only embarrassment.
Furthermore, Djokovic ended runner-up at the Roland-Garros and reached the semi-finals of the ATP Finals in London. All combined, the 33-year-old pocketed more money than any other tennis player in 2020. Last year, he earned close to double the amount than this year.
ADVERTISEMENT
Article continues below this ad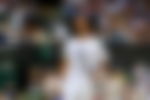 Thiem, Nadal follow Novak Djokovic in Earning of 2020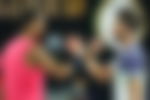 Austria's Dominic Thiem wowed the tennis world with claiming his maiden Grand Slam – 2020 US Open. Even though he won only one title in the year, the 27-year-old came second in Australia and London. He is the second highest-earning player of the year amassing $6,030,756 including his doubles participations.
Next to Thiem is the Spanish legend Rafael Nadal pocketing $3,881,202 (including doubles). Notably, the 34-year-old only earned 1/4 of money as compared to 2019. He won at Acapulco and his record 13 title at French Open. In his defence, the Spaniard played fewer tournaments with regards to a normal tennis season.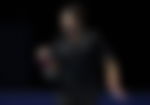 Djokovic will defend his title at Australian Open 2021
ADVERTISEMENT
Article continues below this ad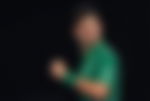 Daniil Medvedev, Alexander Zverev, Andrey Rublev and Stefanos Tsitsipas filled the next four spots. They earned $3,622,891, $3,279,966, $2,223,865, and $2,106,450 respectively. Among the Top 10 players, only Rublev saw a hike in his earnings from the past year. The 23-year-old Russian won Tour-leading 5 titles and most wins (41) equalled with Djokovic.
Apart from the money-makers, the tennis world witnessed some great talents who failed to come in the limelight. Here is the list of most underrated tennis players of 2020. All top players will compete once again next season starting from February.
ADVERTISEMENT
Article continues below this ad
WATCH: Rafael Nadal, Novak Djokovic, Dominic Thiem and Others in the Funniest Moments of 2020