Novak Djokovic Calls for Introduction of Electronic Line Calling at French Open 2021 with a Little Modification
Published 05/14/2021, 3:47 AM EDT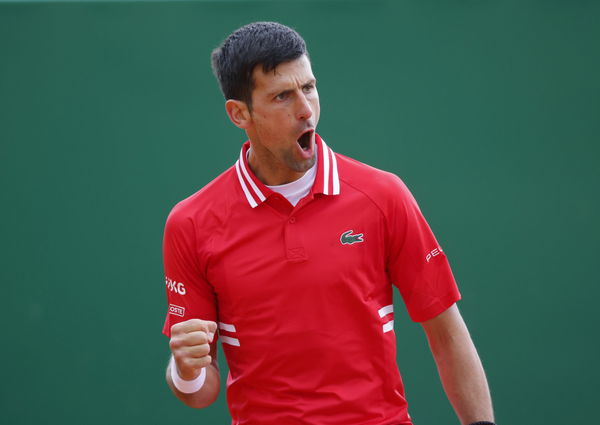 One of the strongest voices in favor of introducing electronic line calling ahead of this year's Australian Open, Novak Djokovic isn't sure if it's a good idea to go down the same road when it comes to playing on clay.
ADVERTISEMENT
Article continues below this ad
Though the current World No. 1 had an easy outing at the Italian Open on Thursday, sealing his passage to the quarter-finals with an emphatic win over Alejandro Davidovich Fokina of Spain, he wasn't amused when a service was ruled out by the chair umpire deep into the second set.
Quizzed on the incident and whether electronic line-calling should be implemented at Roland-Garros to take human errors out of the equation, the Serb asked the reporter if he thought the serve was good.
ADVERTISEMENT
Article continues below this ad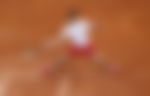 Novak Djokovic says clay should be treated differently on line calling
While the reporter said that he didn't notice if the serve fell on the line or out, Djokovic revealed that he was convinced it was good, adding that he exchanged smiles with the chair umpire as they decided to "check it out after the match" as it was "very, very close".
However, on the more moot question of whether technology should decide disputed line calls at the French Open, Djokovic was more guarded, saying players can see where their serve lands on clay and hence the surface shouldn't be seen in the same context as others.
"You can always see the mark on clay, it has always been like that. So, of course, you have to treat this surface differently than other(s)," the reigning Australian Open champion said.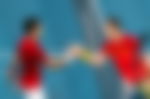 ADVERTISEMENT
Article continues below this ad
Djokovic says disputed calls could be reviewed through use of technology
While conceding that there is not much room for a challenge on clay as the evidence of whether a ball fell in or out lies on the surface itself, Djokovic proposed a "review" of certain disputed line calls through the use of technology.
"I don't think it is necessary to have a challenge particularly but maybe you'd have a review, an automatic technology system that would just call it. Maybe, the chair umpire can see it on his screen, he can say if it's out or in, we don't need to see it on the big screen. He can just be connected to his screen," Djokovic said.
ADVERTISEMENT
Article continues below this ad
Electronic line calling was trialed at the recent Madrid Open and all challenges were decided through the automated system.
However, the Serb reckoned that a review or validation of line calls by chair umpire through technology should suffice on clay.