Novak Djokovic Takes 'Toilet Controversy' to a Whole New Level by Ripping Renowned Media House to Shreds
Published 01/19/2023, 5:50 AM EST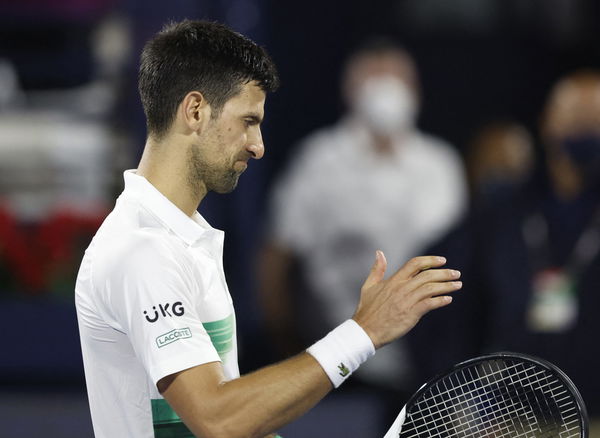 Serbian tennis star Novak Djokovic has finally reacted to the toilet break controversy. The 35-year-old made a winning return to the Australian Open and advanced to the second round comfortably. While there was nothing too exciting in the one-sided clash, the media hyped the confusion between Djokovic and the umpire. The 21-time Grand Slam champion finally came up with a befitting response. In the first-round match of his Australian Open campaign, Djokovic asked permission for a toilet break to the umpire. In a video clip of the incident provided by 'Eurosport', spectators can see that the response from the umpire was not clear and Djokovic still rushed to the toilet. Later, people also heard the umpire calling 'Novak', which the Serb didn't listen to as he rushed inside.
Novak Djokovic slams Eurosport
While the media from Eurosport made it seem like Djokovic broke a rule and got away with it, the 35-year-old finally came up with an explanation. Taking to his Instagram account, The Serb slammed Eurosport for posting wrong information.
ADVERTISEMENT
Article continues below this ad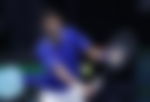 "Chair umpire allowed me to go to the toilet. But she told me I don't have a toilet break. Just a changeover break. So she told me(you didn't capture that with the camera.) I had to hurry up. When I almost exited the court. She called me (I didn't hear) and it was to tell me that the toilet was on the other side of the court. I found one where I went also and had to be quick because of the time. I didn't "defy" her or the rules. She gave me permission and told me to be quick. Next time, be mindful with what you post. You have a responsibility towards many sports fans that follow your page," Djokovic wrote on his Instagram stories.
ADVERTISEMENT
Article continues below this ad
Eurosport hasn't released any statement about it after Djokovic called them out.
Patrick Mouratoglou was unhappy with the unwanted hype of the incident
For the past few years, people search for controversy in anything Djokovic does. Patrick Mouratoglou pointed out the same. The French tennis coach who formerly worked with Serena Williams was not happy about putting Djokovic under the microscope. Further, the Frenchman alleged the media was missing out on covering real stories in sports.
ADVERTISEMENT
Article continues below this ad
WATCH THIS STORY – Roger Federer, Rafael Nadal and Simona Halep produce unreal moments at Miami Open
A few of Djokovic fans also sided with Mouratoglou and called it agenda-based journalism. What is your opinion on the entire row? Let us know in the comments section.