Novak Djokovic vs Daniil Medvedev Australian Open 2021 Finals: How Will Wind Affect the Blockbuster Match?
Published 02/20/2021, 3:30 PM EST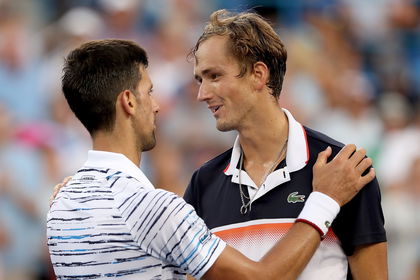 ---
---
World No.2 Naomi Osaka recently became the champion of the Australian Open 2021. Although she won the final match quite easily, she faced some problems due to the wind.
ADVERTISEMENT
Article continues below this ad
In a situation like this, fans are in a dilemma about how the wind will impact the blockbuster finale between Novak Djokovic and Daniil Medvedev.
Today, the wind was flowing at a speed of almost 10 km/h in Melbourne. It really became problematic for both Naomi Osaka and Jennifer Brady, as both were unable to time their shots properly. Fans even saw Osaka struggling with her serve as the wind really affected her serve toss.
ADVERTISEMENT
Article continues below this ad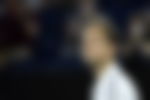 Fans might not be aware, but strong winds do impact tennis adversely. In order to overcome the breeze, players often have to apply much more power to their shots and thus, they are not able to place them properly.
The one who faces the wind from the front can't really rely on topspin as their shots will not be able to cover any distance. On the other hand, the one who faces it from behind often takes the power off their shots.
While Novak Djokovic loves to play cheeky shots and likes to add spin, Daniil Medvedev really enjoys hitting the shots with power.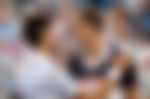 Will Novak Djokovic be able to overcome the wind factor?
Going by predictions, the wind will blow at around 19 km/h during the Australian Open 2021 finals tomorrow. It is almost double than what Osaka and Brady had to brave and will surely affect the match.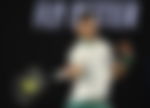 Medvedev has the capacity to hit the ball with a lot of power. He will just need to control his shots when the wind will be flowing in his opponent's direction. However, it will be the World No.1 player who'll have to pass an ultimate test tomorrow.
Even though Djokovic can generate power, he'll have to be careful with his second serve. He often applies a lot of spin to his second serve instead of power, and with the wind flowing in the opposite or diagonal direction, he could face difficulties in placing the ball accurately.
ADVERTISEMENT
Article continues below this ad
Djoker will have to be careful with his drop shots as well. While he manages to draw his opponents forward by some cheeky drops, he'll have to apply some extra force tomorrow, or else they'll backfire.
It'll surely be an intriguing final tomorrow, and fans are waiting eagerly for it. On one hand, there is Djoker who hasn't lost a single Australian Open final while on the other, there is Daniil who is on a 20-match winning streak at the moment.
Who will emerge triumphant?
ADVERTISEMENT
Article continues below this ad