Novak Djokovic's Father Reproaches US Open Disqualification, Says Never Happened With Roger Federer, Rafael Nadal, or Others
Published 03/31/2021, 11:12 PM EDT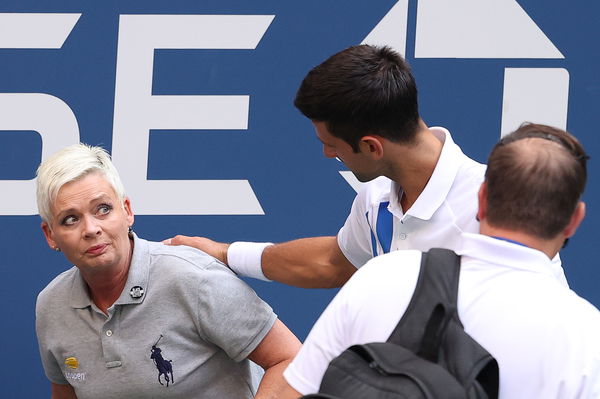 In one of the most shocking incidents last year, Novak Djokovic got himself disqualified from the US Open after a sudden fit of rage. For the uninitiated, a frustrated Djokovic accidentally hit a linesperson on her throat after losing a point. Following that, he had to walk out from the New York Grand Slam tournament to everyone's disbelief.
ADVERTISEMENT
Article continues below this ad
In a recent interview, Srdjan Djokovic, father of the 18-time Grand Slam champion, expressed his feelings on the aforementioned matter. Obviously, he was not happy with the decision. Here's what he had to say.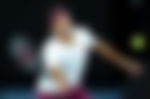 ADVERTISEMENT
Article continues below this ad
Father opens on Novak Djokovic's US Open disqualification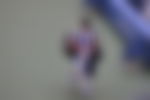 Novak Djokovic's father has been an outspoken supporter of his son. In fact, Srdjan has often complained that despite achieving the G.O.A.T level, the Serbian ace receives unfair treatment compared to Roger Federer and Rafael Nadal.
Coming to the latest controversy surrounding Novak, Srdjan disagreed with what happened in New York last year. Moreover, he stated that similar incidents have happened with the Swiss, the Spaniard, and others, but nobody ever received such a harsh decision.
He said, "I do not support what happened. It was an accident; a woman was beaten. It happened to Federer, Nadal and others, but no one was disqualified like Novak. Not only do they have no respect for the best in the world, but the opposite."
(All quotes are translated from Croatian to English via Google Translate).
Unarguably, the debate on whether Novak should have been defaulted or not will go on for a long time. However, the Serbian ace has closed that chapter and moved on to achieve more glory.
After missing out on the 2020 US Open, the World No. 1 won his 18th major title at the 2021 Australian Open.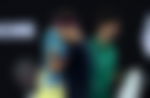 Novak Djokovic – the master of Masters 1000 tournaments
ADVERTISEMENT
Article continues below this ad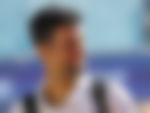 Nobody except Novak Djokovic has won all nine Masters 1000 tournaments in tennis history. Moreover, he has won all of them more than once, making him the most successful player in the Masters' 1000 category.
Soon, the 34-year-old will resume his tennis season at the Monte-Carlo Masters 1000 event in Monaco. The event will run from April 11 to April 18, 2021.
ADVERTISEMENT
Article continues below this ad
It would mark as the second tournament of the year where both Novak and Rafa would be in the main draw. Are you excited to see them begin the clay season in style?