"Old Level Is So High": Former British No. 1 Certain Roger Federer Wants to Win Grand Slams
Published 03/01/2021, 12:30 AM EST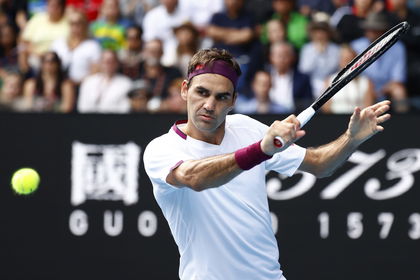 ---
---
Swiss maestro Roger Federer has been at the pinnacle of tennis for more than two decades. As he is now making his comeback after more than a year, many are excited to see him play again.
ADVERTISEMENT
Article continues below this ad
The 39-year-old has not played a professional competitive tennis match in over 13 months. Thus, this makes the situation more intense and exciting.
To explain the situation, former British pro and Federer's friend Tim Henman provided a viewpoint for the Swiss maestro and also listed out his priorities.
ADVERTISEMENT
Article continues below this ad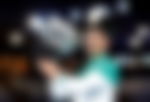 Roger Federer is working incredibly hard, believes Henman
Roger Federer will make his comeback at the Qatar Open 2021 starting on March 8. Most importantly, he is fit, and despite being 39, eager to step onto the court once again.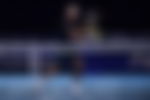 Henman expects the Swiss maestro's goals for the year to be beyond numbers. "His old level is so high, he's not going to come back just to be making up the numbers," he said. He believes that the 20-time Grand Slam champion from Switzerland will not be shy of going all-in.
Henman said, "He wants to be back competing to win the biggest and best tournaments." However, he added that that's not going to get any easier as Federer gets close to his fortieth birthday.
However, Federer's commitment, discipline, and passion have only increased over the last years. His relentless spirit has stunned the tennis world many times before as well. Henman praises Federer, Nadal, Djokovic, and Serena Williams
Coming back to tennis from knee surgery is not ordinary, but then again, neither is Federer. For that, the six-time Grand Slam semi-finalist Henman admired Federer and remained confident that he is preparing for a great return. "He's working incredibly hard, I'm sure," Henman said. "For me, he's the most mesmerizing player we have probably ever had in our sport."
ADVERTISEMENT
Article continues below this ad
Further ahead, Henman opened up on how the elite tennis players are approaching their twilight years. "Tennis is blessed with some huge icons of the sport and of sport," said the former British No. 1. "Federer, Nadal and Djokovic, Serena Williams, they as big a star as you can get. So we're fortunate, but they're not going to be around forever."
To sum things up, Henman mentioned the importance of enjoying the game of these legendary players while they're still competing. Indeed, every tennis fan will agree with him and hope for an action-packed 2021 tennis season.
Can Federer win a Grand Slam this year?
ADVERTISEMENT
Article continues below this ad