One Big 4 Streak Daniil Medvedev Can Break at Australian Open 2021 That Dominic Thiem Couldn't
Published 02/20/2021, 12:00 AM EST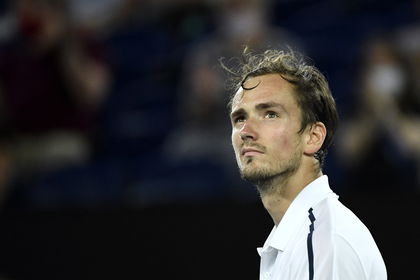 ---
---
Daniil Medvedev is on a marvelous run with a 20-match winning streak and reaching the Australian Open 2021 final. However, to create history, he needs to win the next match.
ADVERTISEMENT
Article continues below this ad
So far, the 25-year-old has won three consecutive titles and is on the verge of winning his maiden Grand Slam tournament. In doing so, he'll become World No. 2 in the ATP Rankings.
Chiefly, with unpredictability, consistency, and accuracy, the Russian can do what the Austrian Dominic Thiem couldn't do. He can break the stronghold of the Big Four on the top 2 positions.
ADVERTISEMENT
Article continues below this ad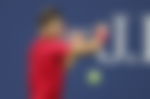 Medvedev close to smashing a famous Big Four record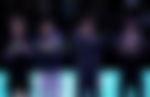 Beating the Serbian World No. 1 Novak Djokovic in Melbourne Park will itself be a historical moment for Daniil Medvedev. But the ranking too will bring him great prestige.
Astonishingly, Roger Federer, Rafael Nadal, Novak Djokovic, and Andy Murray have presided over the Top 2 ranks for 16 years. Now, the Russian is at the door, knocking in the hopes of getting into the exclusive club.
Moreover, the last person outside the Big 4 to occupy one of the top 2 spots was the 2003 US Open champion, Andy Roddick. With Federer holding on to the top spot, Roddick ended the year as second-best in 2004.
Thus, Daniil is on the verge of an achievement that all tennis players have only dreamed of for many years. However, despite all this, Medvedev will likely be more interested in getting his hands on the trophy.
Then again, the Serbian has a flawless record of 8-0 in finals at the Australian Open. Also, there is no doubt that he will put everything on the line to make it 9-0.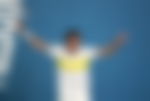 Can Daniil Medvedev achieve the unattainable?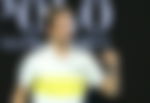 Djokovic has not allowed anyone to even come closer to the Happy Slam for the past two years. In his third consecutive final in Melbourne Park, the end will probably be the same. However, Medvedev is currently riding on an exceptional run of form, and it could enable him to get past the 17-time Grand Slam champion. All he needs to do is not sink under the of a Major's final.
ADVERTISEMENT
Article continues below this ad
The duo will battle for the title on Sunday, at the Rod Laver Arena. It'll be interesting to see if Medvedev can break the wheel and start off a new era in the sport or if Novak continues his reign Down Under.
Who do you think will hail the Australian Open 2021 title?
ADVERTISEMENT
Article continues below this ad