'Pickleball Does S**K'- John McEnroe Refuses to Budge as Much Hyped Exhibition Match Feat Andre Agassi, Andy Roddick, and Michael Chang Gets Closer
Published 03/16/2023, 5:54 PM EDT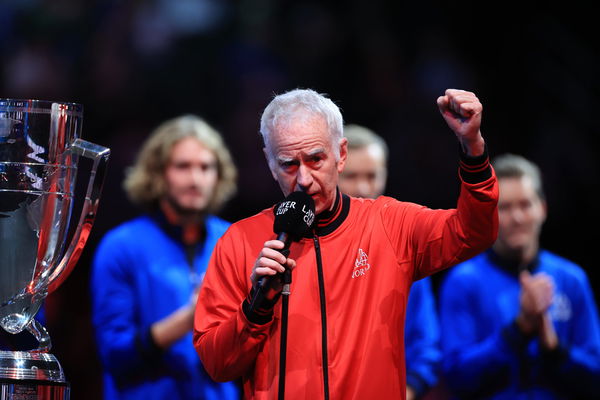 Fans clench the edge of their seats, as the Pickleball Slam tournament draws closer. It features tennis greats Andre Agassi, John McEnroe, Andy Roddick, and Michael Chang. However, one participant remains unimpressed by the game: John McEnroe. Pickleball's popularity has risen significantly in America in recent years. It has seen a nearly 100% increase in USA Pickleball membership between 2018 and 2021.

McEnroe explains that pickleball does not hold a candle to tennis. The American tennis veteran shared his views in a viral Twitter advertisement for the league.
John McEnroe stars sarcastically in the new Pickleball League Advert
ADVERTISEMENT
Article continues below this ad
In a recent Twitter ad, McEnroe stated, "Compared to tennis, pickleball does suck. I am not gonna pretend I got everything figured out. Oh, is it the fastest-growing sport? Give me a break." Despite the rise in popularity of pickleball in America, McEnroe is not swayed.
He remains steadfast in his love for tennis and the belief that nothing can compare. The Pickleball Slam is organized by Horizon Sports & Experiences (HS&E) and features a $1 million prize for the winning team.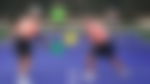 Despite McEnroe's comments, the other stars in the league have expressed enthusiasm for the event. Andre Agassi is excited to play pickleball with some of the greatest tennis players of all time. Andy Roddick had also expressed his excitement for the event. Michael Chang, who won the event, explained that he was excited to participate in the event and to introduce more people to the sport.
ADVERTISEMENT
Article continues below this ad
Despite McEnroe's criticism, it's clear that the Pickleball Slam is generating a lot of interest among sports fans. With some of the greatest tennis players of all time set to compete, the event is sure to be a memorable one.
McEnroe set to fight against his arch-rival at Pickleball Slam
Agassi and John McEnroe, long-time tennis rivals known for their entertaining matches, will soon face each other in the Pickleball Slam. A classic match between Andy Roddick and Chang will precede their game, followed by a doubles match with McEnroe and Chang facing Roddick and Agassi.
ADVERTISEMENT
Article continues below this ad
WATCH THIS STORY – Martina Navratilova's epic appearance on Dancing with the stars
The American's decision to compete in the tournament has raised eyebrows among tennis fans. It will be a treat for fans to see the four tennis greats back on the court. It remains to be seen whether such matches will help boost pickleball's popularity. Let us know what you think about the niche sport in your comments below.
Edited By: Gideon Mathson