'P**N on My TL'- 'Old Man' Rafael Nadal's 'Sexy' Airborne Stunt Goes Viral
Published 11/24/2022, 9:50 AM EST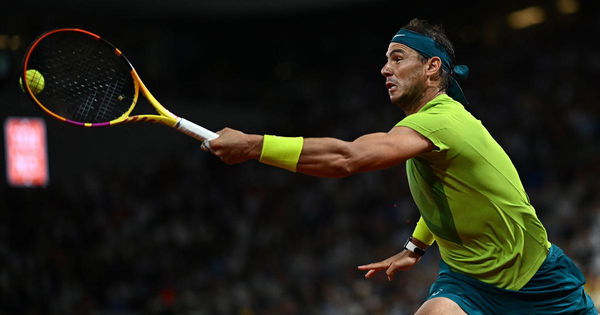 Spanish tennis great Rafael Nadal had a great year overall. The 36-year-old made full use of Novak Djokovic's absence and clinched his second Australian Open title. Later, the Spaniard continued his good form and claimed his 14th French Open title. From here, his campaign derailed as the legend suffered from multiple injury issues.
ADVERTISEMENT
Article continues below this ad
At first, it was his persistent foot injury that resurfaced at the Roland Garros. Later, he had an abdominal tear at the Wimbledon Championship. Nadal has had a poor outing after his return from the injury. Playing in the ATP Final, he lost two of his three group-stage matches and failed to advance further. Nadal is currently playing exhibition matches against Casper Ruud. One of the thunderbolt forehand strokes against Casper Ruud from the exhibition match has everyone talking.
ADVERTISEMENT
Article continues below this ad
Fans hail the legend as Rafael Nadal hits one of his fastest-ever forehands
Even though Nadal had a poor outing in the ATP Finals, he made sure to entertain his fans later with his exhibition matches. Facing Norwegian tennis star Casper Ruud, Nadal played a powerful forehand stroke that flew with lightning speed and fans can't stop talking about it.
After winning the first set, Nadal was cruising towards victory with a lead of 5-2 in the second set. Here's when the legend unleashed one of his best shots. Here's how the fans reacted to the shot.
Analyzing the execution of the shot, another fan tweeted.
Further, a fan expressed his excitement over the shot and the upcoming Australian Open.
Another fan was happy with the way Nadal executed the shot. He further predicted that the signs look good as Nadal has been struggling after his return from injury.
In the above Tweets, we can see how Nadal fans rejoiced at the classic shot from Nadal. A few also breathed a sigh of relief as Nadal recently struggled from a poor string of form.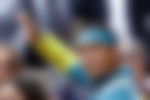 However, a few of Nadal's fans were not happy because it came in an exhibition match. They called the legend out for his poor show in the recently concluded ATP Finals.
Where was this forehand in ATP finals? Oohh sorry the court was too fast and FAA/Fritz didn't allow him to do any of his clay court shit…Ruud is a pusher…look at that pathetic return..stop overhyping this Bald bastard. https://t.co/vverhufJV3

— ACHIN (@achin_17) November 24, 2022
ADVERTISEMENT
Article continues below this ad
ADVERTISEMENT
Article continues below this ad
What's your opinion on Nadal's forehand shot? Do you think he will be back in form in the Australian Open? Let us know in the comments.
Watch this story:  Rafael Nadal's biggest fan, Serena Williams, cheers for his success at Wimbledon Championships 2022