"Positive Effect": ATP Founder Extends Support to Novak Djokovic Led Players Organization
Published 09/06/2021, 1:30 PM EDT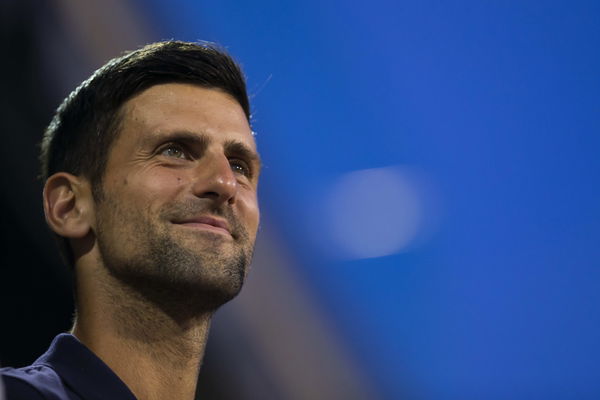 ---
---
World No. 1 Novak Djokovic remains at the heart of headlines, courtesy of his characteristic displays in the US Open. Thanks to his sheer dominance in the game, he has emerged as a global celebrity over the years. Notably, the Serbian legend used his stature in 2020 to initiate a new organization, pertaining specifically to the needs of the players. A year later now, he receives a show of support from his alleged rival.
ADVERTISEMENT
Article continues below this ad
From dazzling tennis to dramatic reactions on thrillingly won points, Novak exhibits his emotions unabashedly. He is known for taking a stand, making his feelings vocal, and being his unapologetic self at all times. Accordingly, in 2020, Novak joined hands with Canadian international, Vasek Pospisil. The two ATP athletes together announced the formation of a breakaway players' organization called PTPA (Professional Tennis Players Association).
A year later, Donald Dell, one of ATP's founders, has come out and extended his support to Novak's initiative.
ADVERTISEMENT
Article continues below this ad
From rivals to partners?
When announced in March 2020, the Professional Tennis Players Association created a lot of buzz. Making its intentions clear, it described itself as a not-for-profit organization, working towards the betterment of players individually. Although, not many received their message well, as some of the top players viewed this move as a division in the sport.
Donald Dell, an ex-founder of the ATP, PTPA's alleged rivals, came forward to speak in favor of the Serb's organization. He said, "I'm not negative about the PTPA at all. The stronger the PTPA becomes, the better armed they would be to sit down and negotiate real important reforms that they felt were important to their ATP membership."
 

View this post on Instagram

 
Donald also had a few suggestions for Novak Djokovic, on how he could use his partnership with ATP to its maximum best. "I would suggest, if I was Djokovic's advisor, that he sit down with Andrea Gaudenzi, the chairman of the ATP, and the two groups should negotiate and compromise. Djokovic should try very hard to reform some of the problems, and they could have a really positive effect on improving the conditions for players," he said.
Watch this story: How Roger Federer, Rafael Nadal, Novak Djokovic, Serena Williams, and Others Travel
ADVERTISEMENT
Article continues below this ad
Novak Djokovic at the US Open
On the business end of things, Novak Djokovic is currently a man on a mission. Chasing a historic Calendar Grand Slam, he moves one step closer to the ultimate prize. Over the weekend, Novak beat Kei Nishikori in a thrilling contest, edging closer to a remarkable 21st major slam title.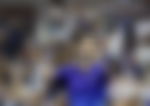 What remains to be seen is how well Novak holds his nerve under pressure. Although the Serb is a favorite for the prize, fans fear the chances of an upset. With stars like Daniil Medvedev and Alexander Zverev in his way, can Novak make history?
ADVERTISEMENT
Article continues below this ad