'Pretty Good at Winning Sh**Ty Matches' – Andy Roddick Reveals Unique Skill Set That Helped Him Achieve Success
Published 04/15/2022, 10:30 AM EDT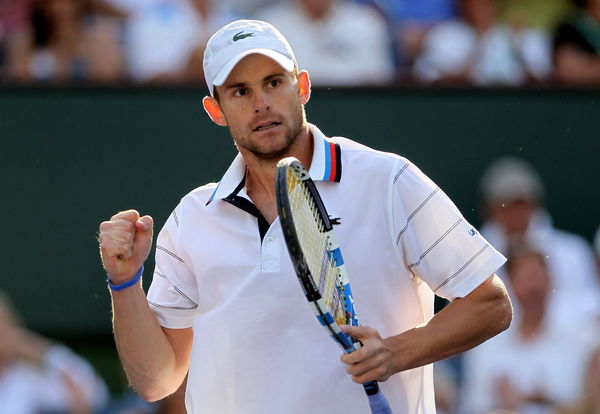 Turning pro in 2000, Andy Roddick steadily climbed the ladder of success. Having a counter-puncher game, the American beat some of the top players of that time, including the Swiss maestro, Roger Federer. In 2012, the 39-year-old announced his retirement. At the time of retirement, Roddick had a gracious career to look back on.
Recently, Rodick indulged in a conversation with the Tennis Channel. During the show, Roddick opened up about the skill set that helped him succeed and win matches.
ADVERTISEMENT
Article continues below this ad
Andy Roddick on how he used to win matches
During his 12-year-long career, Roddick played a total of 825 matches, out of which he won 612. During the talk, the former World No. 1 opened up about playing easy opponents. He asserted that he didn't have the upside of the opponents he played against. Recalling his wins in such matches, Roddick admitted it is a skill.
He said, "I didn't have the upside of a lot of the guys I was playing against. So, I was pretty good at winning sh**** matches. I felt like that was a skill set."
Tennis is a sport that has to learn on every point. Moreover, learning is not just restricted to a player who loses. Instead, a top is often referred to as the one who learns even if he wins. Roddick was no different. Being a top player, it wasn't very challenging for him to win a match even if he did not play up to the mark. However, the 2003 US Open champion thought otherwise.
Opening up on times he won the match even after not playing at his best, Andy said, "What I always did, it was less like I could play badly and feel like I was supremely confident. What I did was it gave me an opportunity."
Recalling the later stages of tournaments
Going further, he spoke about his later-round matches. During his career, Roddick won a total of 32 singles titles. He also became a runner-up on 20 occasions. However, the 4-time Grand Slam runner up confessed that it was just a matter of survival for him.
ADVERTISEMENT
Article continues below this ad
Recalling how he used to win the later rounds of a tournament, Andy said, "When you are in the semis, you're playing someone good enough where you're gonna kind of let it rip with this little bit of wind in your bag. So for me, it was just a matter of survival. I felt really good if I could kind of make a habit of winning with my crappy stuff."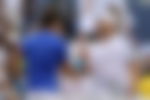 Watch this story-Serena Williams' brand new collection
ADVERTISEMENT
Article continues below this ad
Following his retirement in 2012, Roddick made a slight attempt at making a comeback on the tour in 2015. The American entered the doubles draw of the ATP 250 Atlanta alongside fellow American Mardy Fish. However, the two suffered a quarterfinal loss to the pair of Eric Butorac and Artem Sitak. Two years later in 2017, Roddick was inducted into the International Tennis Hall of Fame.
Edited By: Deepakshi Chaudhary