'Price That I'm Willing to Pay'- Novak Djokovic Drops Shocking Update on His French Open and Wimbledon Participation This Year
Published 02/15/2022, 1:52 AM EST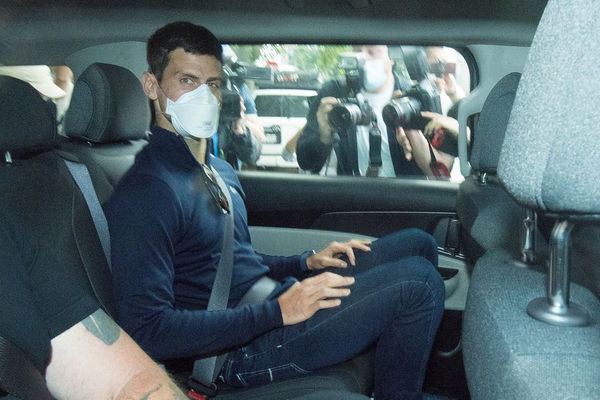 A month after his deportation from Australia, world no.1 Novak Djokovic tries to represent his side to the media on Tuesday as he explained his journey in the land down under and his future on the ATP tour.
Novak Djokovic reveals concerning update over his French Open and Wimbledon participation this year
ADVERTISEMENT
Article continues below this ad
Speaking in an exclusive interview to BBC, the Serbian star appeared firm on his individual choice and was even willing to skip tournaments if vaccine mandates continue to be a part of the tour.
"Yes, that is the price that I'm willing to pay. I was never against vaccination but I've always supported the freedom to choose what you put in your body."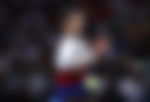 It was a big statement coming from Djokovic as everyone hoped that he would align to the guidelines post Nadal's astounding victory at the Australian Open. During the interview, the Serb expressed his desire to play for many years to come and certain tournaments would ease out mandates going forward.
Djokovic's likely absence will benefit Nadal and even Federer
Also, the 20-time Grand Slam champion revealed that he was open to get jabbed if the situation comes to it. Even though he didn't explicitly confirm whether he would do it before the French Open or Wimbledon, Djokovic mentioned that he is open to the idea.
ADVERTISEMENT
Article continues below this ad
"I was never against vaccination. I understand that globally, everyone is trying to put a big effort into handling this virus and seeing, hopefully, an end soon to this virus."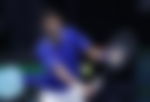 Djokovic is willing to sacrifice the possibility of being the greatest tennis player of all time by potentially skipping both the French Open and Wimbledon this year. Both the tournaments will have stringent guidelines related to the vaccination and considering how the medical exemption chaos unfolded in Australia, it's highly unlikely the Serb will get one more exemption.
ADVERTISEMENT
Article continues below this ad
Even though Nadal is currently leading the race amongst the three, Djokovic has a better chance of overtaking both Federer and Nadal in winning more Grand Slams. Everything looked straightforward last season for the Serb. But, with Nadal winning his 21st major and the whole Australian Open chaos, it can be safely assumed that it added another twist to the whole GOAT race.