'Proud to Be a Stepping Stone' – Andy Roddick Happily Reacts After Rafael Nadal Reveals Defining Career Moment
Published 06/18/2022, 12:16 AM EDT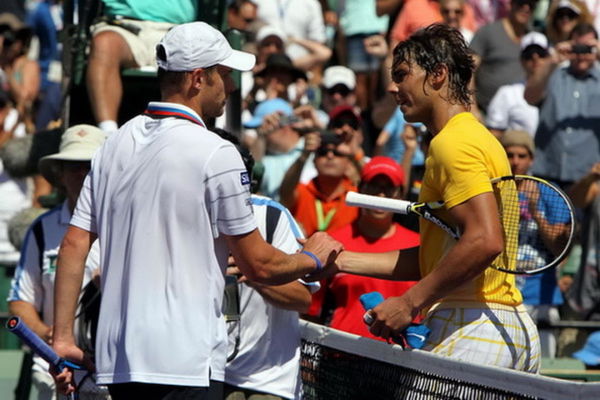 Over the years, Rafael Nadal has played many memorable matches during his illustrious career. His matches against the likes of Roger Federer and Novak Djokovic were a treat to every tennis fan. Like in the Australian Open finals, the Spaniard came back from the clutches of defeat to overpower Daniil Medvedev in a five-set thriller. In the process, Nadal won his 21st Grand Slam title.
Further, one such match came in the early stages of his career. Nadal was up against the former World Number 1, Andy Roddick, in the 2004 Davis Cup final. On the indoor clay courts in Spain, Nadal went on to defeat Roddick 6-7 (6), 6-2, 7-6 (6), 6-2. Nadal recently said that it was the match that marked his early career, prompting a response from the American legend.
ADVERTISEMENT
Article continues below this ad
Andy Roddick reacts after Rafael Nadal recalled his match with him
The 2003 US Open champion took to Twitter to react to Nadal's statement about their match. He said, "Proud to be a stepping stone for this man. A great man and a great champion @RafaelNadal Grande Rafa."
Earlier, Nadal claimed that his 2004 Davis Cup final match against Andy Roddick was a defining moment in his career. He said, "The match against Roddick in the 2004 Davis Cup final is one of those that marked my career, and I will never forget it…Andy's serves go 230 km/h; I'm happy with how I returned them, particularly in the most critical moments in the tie breaks. After the match, I did not remember Roddick or McEnroe or anything; all I wanted was to celebrate with my teammates."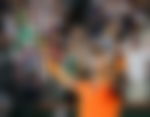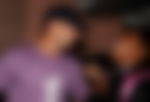 ADVERTISEMENT
Article continues below this ad
Nadal's win over Roddick enabled Spain to take a 2-0 lead in that tie after Carlos Moya won the opening match against Mardy Fish. Eventually, Spain went on to win the Davis Cup title that year, defeating the United States 3-2.
Nadal optimistic about his Wimbledon participation
During the French Open, the 36-year-old played with a persistent foot issue. After the tournament, Nadal underwent treatment in Barcelona in the hope of permanently curing the same.
ADVERTISEMENT
Article continues below this ad
WATCH THIS STORY: Roger Federer, Rafael Nadal, Serena Williams and Others In The Greatest Comebacks in Tennis
Despite his latest injury setback, the 22-time Grand Slam champion hopes to play at Wimbledon. Moreover, he was seen practicing on the grass courts in Mallorca earlier this week.