"Proving Everybody Wrong": Novak Djokovic Disregards Age as a Barrier for Roger Federer
Published 09/20/2020, 2:54 AM EDT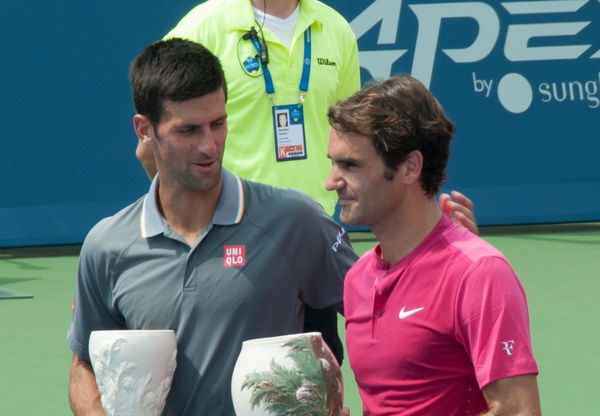 ---
---
Novak Djokovic recently expressed his two biggest goals in tennis. Both include beating a record that Roger Federer currently holds. After the disappointment of the US Open 2020, the Serbian superstar's bid for the Grand Slam record continues at the French Open 2020.
ADVERTISEMENT
Article continues below this ad
Djokovic admitted that he aims to break Federer's record of 20 Grand Slam titles. However, he recognizes the challenge that Federer poses, despite being in the twilight of his career. He said that Federer is always the favorite.
"Roger is going to come back. Regardless of his age, he's always the favorite, if he's feeling good physically. He's always up there. He keeps on proving to everybody wrong that he can make it. He's been reaching finals of Slams in last couple of years," Novak Djokovic said during a media interaction at the Italian Open 2020.
ADVERTISEMENT
Article continues below this ad
With the French Open coming up, Djokovic wants to take things one tournament at a time. "I'm trying to focus only on that tournament and not thinking about the far future. Because we don't really know what it brings," Djokovic added.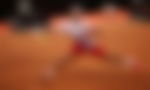 "Great for our sport" – Novak Djokovic
Things will again get very interesting with the Grand Slam record once Federer returns next year. Rafael Nadal is back to competing again and played his first event in over six months at the Italian Open.
"The race is, of course, there. But, you know, hopefully, Rafa and I can stay healthy. And with Roger back it's gonna be great for our sport," Djokovic said further.
Another record of Federer that Djokovic wants to break is the most weeks as world number one in the ATP rankings.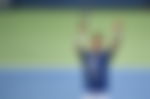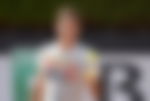 ADVERTISEMENT
Article continues below this ad
Federer's funny mention at the Italian Open
Meanwhile, the world number one is through to the semi-finals of the Italian Open in Rome. He has not played his best tennis yet as he adjusts to clay courts after the US Open Series.
Despite Federer's absence at the Italian Open, he did have a special mention at the Italian Open. During Djokovic's quarter-final on Saturday, the chair umpire mistakenly called out Federer's name instead of Djokovic's at the end of a game. This must not have gone down well with Djokovic's fans.
ADVERTISEMENT
Article continues below this ad