Rafael Nadal Achieves Yet Another Invincible Feat Over Roger Federer and Novak Djokovic
Published 01/18/2021, 6:23 AM EST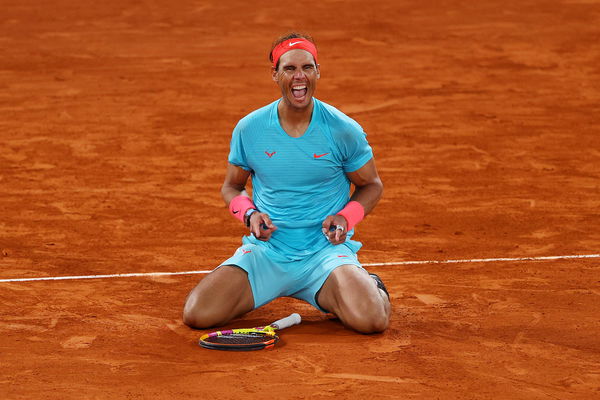 World No. 2 Rafael Nadal doesn't chase records, it is as if records chase him instead. The Spaniard recently won his 20th Grand Slam title at the French Open 2020, equalling Roger Federer in the Grand Slam tally. However, this time, he has left behind Federer in a fascinating record.
Recently, Nadal completed 800 consecutive weeks inside the top 10 ATP rankings. He is the first player to do so, and that takes him way ahead of his long-time rivals Novak Djokovic and Roger Federer in this particular feat.
ADVERTISEMENT
Article continues below this ad
Nadal broke the record of Jimmy Connors by staying in the top 10 for the most consecutive weeks in November 2020. Connors remained inside the top 10 for a total of 789 consecutive weeks. Federer is third on the list and he was there for 734 straight weeks. However, Rafa has now managed to do so for 800 weeks, which is the equivalent of about 5,600 days.
His journey in the top 10 has spanned over 15 years starting from April 2005 and is still going strong in January 2021. It is definitely an incredible accomplishment, and it will be hard for any player to come close to this.
How Rafael Nadal managed to remain in the top 10 rankings for over 15 years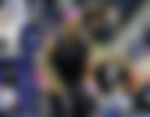 Rafa became the World No. 1 for the first time in August 2008 by dethroning Federer after he held the spot for 237 consecutive weeks. Out of those 800 weeks, he has been at the top position for a total of 209 weeks.
ADVERTISEMENT
Article continues below this ad
Almost three-fourth of his 800 weeks' distribution is from when he has been either No. 1 or No. 2. Nadal has been the World No. 2 for a total of 361 weeks and is still on that spot.
After this, the Spaniard was in third, fourth, and fifth place for 57, 54, and 66 weeks respectively. He even stayed at tenth place for a period of nine weeks in this span.
Fans are now predicting that Rafa might even manage to remain inside the top 10 for 1,000 consecutive weeks. It'll require another four years, and the Spaniard will be 37 by that time. With his current form, it looks quite possible and he'll surely try to achieve that big number.
ADVERTISEMENT
Article continues below this ad