Rafael Nadal Explains Why Fish Is His Quiet-Time Favorite Cuisine
Published 03/18/2021, 5:30 PM EDT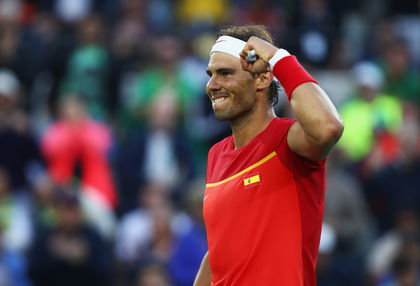 ---
---
World No. 3 Rafael Nadal is inarguably known for his competitiveness on the court and humility off the court. But how many would know about his fondness for cooking?
ADVERTISEMENT
Article continues below this ad
Yes, the Spanish megastar loves to cook regularly, even while traveling. So naturally, the first question that comes to find is what Nadal's go-to cuisine is. And guess what? We have the answer, and more we know why we like it.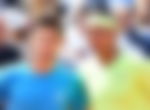 ADVERTISEMENT
Article continues below this ad
Rafael Nadal likes to cook fish and prawns most simply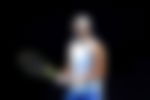 The 20-time Grand Slam champion Rafael Nadal cooks fish with relish. Although he confessed that he might not know a thousand things, he knows the way around his favorite recipes.
Moreover, the Spaniard understands that for a professional athlete, it is vital to take some personal time off the sport. Hence, cooking a meal quietly can help his mindset as much as the meal nourishes his body.
"I really like fish, and I would surely expand my repertoire of recipes," Rafa said. "What I do consider essential is that the product is good." Fans who know the 34-year-old as a precisionist about everything on the court can imagine his detailed-eye while cooking too.
Additionally, while promoting the quality of his favorites in his hometown, Rafa revealed his choice.
"In Mallorca, we have very good fish and prawns, and I usually make them in the simplest way to enhance their flavor. The grilled Sóller prawns, little done, are wonderful," Nadal said.
Apart from its red and appetizing exterior, the Sóller prawns are also known for their gastronomic benefits. Rafa also has with him his preferred extra virgin olive oil wherever he travels.
Presently, Nadal is recovering from a back injury, and thus, he has a lot of time on his plate to cook.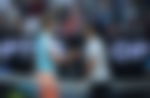 Nadal likes to play golf and soccer besides tennis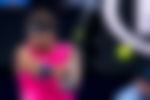 Other than cooking and tennis, Rafa also enjoys spending time playing soccer and golf. In both these sports, the Spaniard makes full use of his Ambidexterity ability.
ADVERTISEMENT
Article continues below this ad
But for now, he would be looking forward to recovering soon to start preparing for the French Open. At Roland-Garros, Nadal will defend his title for the fifth consecutive year and bid for his record-extending fourteenth title.
Before you go, check out the ten essentials things without which Rafael Nadal cannot live.
ADVERTISEMENT
Article continues below this ad