"Rafael Nadal Jumping at the Bit to Get To 21": Jim Courier on Novak Djokovic's Australian Open 2022 Participation
Published 11/23/2021, 9:11 AM EST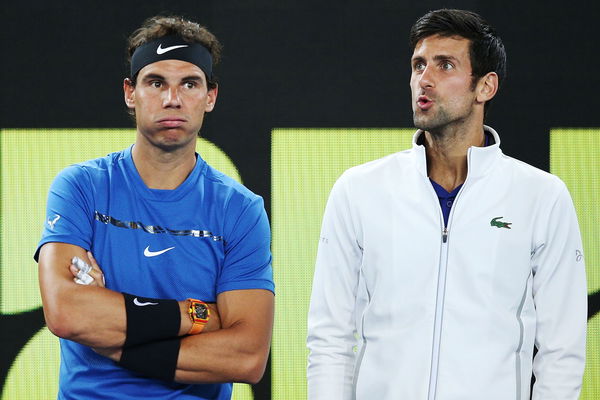 Spanish tennis star Rafael Nadal has been one of the most notable players in this era. Besides the Australian Open, he has won each Grand Slam event at least twice in his career. 
However, Nadal could change the number at the Australian Open this season. There are many factors that could help him achieve this result. As a lot of doubts have been emerging if World No. 1, Novak Djokovic would compete in the event in the coming season. 
ADVERTISEMENT
Article continues below this ad
Recently, tennis legend Jim Courier spoke on this subject and stated, "Top players are used to having their way. Novak had his way in Australia this year. He and many other players were given preferential treatment in Adelaide. That is where they quarantined, and very different conditions and the bulk of the playing body in Australia."
Novak Djokovic and Rafael Nadal Special Treatment
Courier speaks about how the top players in the game receive preferential treatment. This season, most of the other players were required to quarantine mandatorily. Whereas selected top players were excluded from this rule.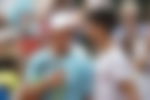 The former American player revealed, "In Melbourne, Novak got in a lot of heat because he went to bat for the people that did not have good conditions and he caught some flack in the media for it when he was trying to help others. He is not simply myopic with this decision is on where he is going to have to be because the government is sparing no one."
Djokovic tried to speak up for the players who were receiving unfair treatment. Some of the lower-ranked players were competing in matches during the day when the heat was scorching.
Participation Rules For Upcoming Australian Open
ADVERTISEMENT
Article continues below this ad
In the upcoming season, it is going to be mandatory for players to be vaccinated in order to compete. This decision has made Djokovic doubtful, which could benefit Rafa in the long run.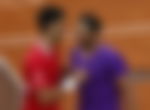 The 51-year-old added, "Anyone who wants to get in has to be vaccinated and he gets that she can't get that normal top player exemption and most things have happened to him and other top players. This is a real crossroad for him. When you factor in one and say this about Rafa jumping at the bit to get to 21 also and that would also give Rafa all of the Majors at least twice. Something Novak has done at least as well, there is a lot at stake here in their cannons of tennis history and this is a fascinating story."
ADVERTISEMENT
Article continues below this ad
Coming to tennis, the Australian Open 2022 will be the first Grand Slam event of the season. It is a grand event in which players are eager to compete in order to get their season going. It will be interesting to see how things unfold until the first Grand Slam event of the season begins.
Watch this story: The Journey of Roger Federer to the Elite Billionaire's Club