Rafael Nadal Matches Roger Federer's Incredible Record After Beating Matteo Berrettini in the Semi-final of the Australian Open 2022
Published 01/28/2022, 5:41 AM EST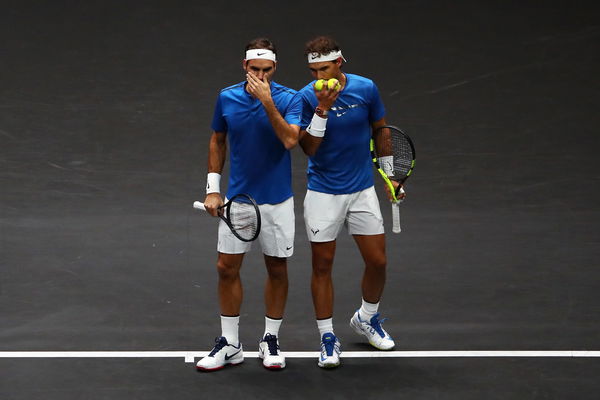 The legend of Rafael Nadal continues at the Australian Open 2022, as he reached his 6th Australian Open final. Today, the 20-time Grand Slam winner beat Matteo Berrettini of Italy in the semi-final to reach the final. 
Arguably one of the greatest tennis players ever, Rafael Nadal will now compete for his 21st Grand Slam title. After reaching the final, Rafael Nadal matched an incredible record, previously held by the one and only Roger Federer.
ADVERTISEMENT
Article continues below this ad
Rafael Nadal matches Roger Federer
Rafael Nadal's class was on full display today against Matteo Berrettini, as the Spaniard beat the Italian in four sets. The match lasted 2 hours and 55 minutes and the final scoreline was 6-3,6-2,3-6,6-3. Matteo didn't even play a poor match by any means; it just boiled down to Nadal's class which was too much for the Italian to handle. 
After reaching the final, Rafael Nadal created an incredible record, matching Roger Federer. The Spaniard now reached at least one Grand Slam final in a total of 15 seasons in his professional career. Roger Federer achieved this feat when he reached the Wimbledon final in 2019. 
Can Nadal break the tie in Australia?
En route to the final Rafael Nadal had to fight hard against many problems. Before the tournament even began, he was unsure about competing because of the foot injury. However, Rafa decided to compete anyway and now he is in the final of this Grand Slam. Also, the Spaniard had to fight through a stomach problem during his quarter-final match against Denis Shapovalov. 
Watch This Story: War of words between Rafael Nadal and Denis Shapovalov at the Australian Open 2022
ADVERTISEMENT
Article continues below this ad
After enduring all this, reaching the final of the Australian Open will boost Nadal's confidence greatly. If the Spaniard wins the Australian Open, he will have the most Grand Slam wins ever, breaking the 3-way tie between him Roger Federer, and Novak Djokovic.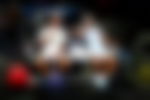 The Spaniard will now face either Daniil Medvedev or Stefanos Tsitsipas in the final. Incidentally, both the players have beaten Nadal in the past. So, it will be a tough challenge for Rafa either way to reach that milestone.
ADVERTISEMENT
Article continues below this ad
Is Nadal a favorite to win on Sunday? Let us know in the comments.