"It is Part of History": Rafael Nadal Disregards Change of Rules in Grand Slams
Published 11/16/2020, 10:11 AM EST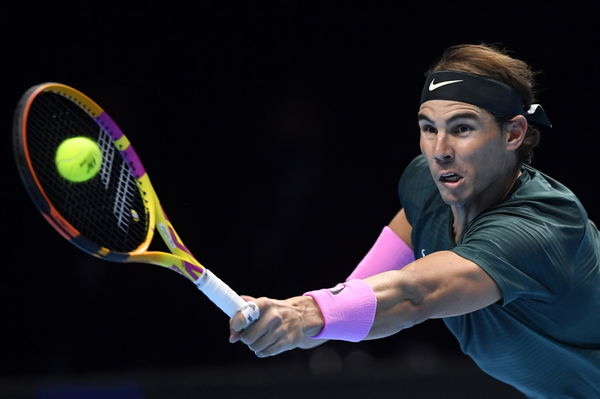 ---
---
Spanish superstar Rafael Nadal has given a thumbs-down to the idea of making all men's tournaments a best-of-three affair. On the sidelines of the ongoing ATP Finals in London, Nadal weighed in on whether all men's events, including Grand Slams, should be decided in three sets.
ADVERTISEMENT
Article continues below this ad
While all men's events on Tour currently are won and lost in three sets, it's a different ball-game at the Slams. The Majors still abide by the five-set convention.
"We've a day off": Rafael Nadal speaks up for convention in Slams
ADVERTISEMENT
Article continues below this ad
"I am completely against changing that (five-set rule) in the Grand Slams, no," said the Spaniard.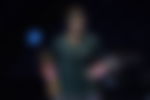 "We've a day off. I think best-of-five makes a difference in these tournaments, in the Slams," the 20-time Slam winner said.
The Spaniard invoked the history of the Majors to rest his case.
"At the same time, (it) is part of the history of our sport, no," Nadal said.
Physical edge puts 'Big Three' in the Grand Slam race
He said the five-set format in the Slams demands more out of the players, physically and mentally, and the convention should stay.
"So I mean, winning (a) Grand Slam, playing best-of-three demand to the player something else, no? Stronger mentally, stronger physically, be solid for such a long time and for such a long two weeks,"  Nadal said.
The idea of reducing all men's events to best-of-three sets has been in the wind for some time now. It is seen as an effective way to reduce the workload of players on the Tour.
ADVERTISEMENT
Article continues below this ad
The unforgiving Tour schedule and the seemingly endless stream of events round the year have forced many top players into injury breaks. However, the idea of a sweeping change to the Grand Slam format that has continued for the longest time has yet to find traction on the circuit. 
Even with his history of injuries, Nadal has spoken in favor of continuing with the tried and tested format. And, one dare say, the tennis world can't agree more.
ADVERTISEMENT
Article continues below this ad
The 'Big Three' – Nadal, Roger Federer and Novak Djokovic – has shown a clear physical and mental edge over their rivals to win as many Slams as they have.