Rafael Nadal Reveals the Reason Behind Picking Real Madrid Over Barcelona as His Favorite Team
Published 11/02/2020, 8:34 AM EST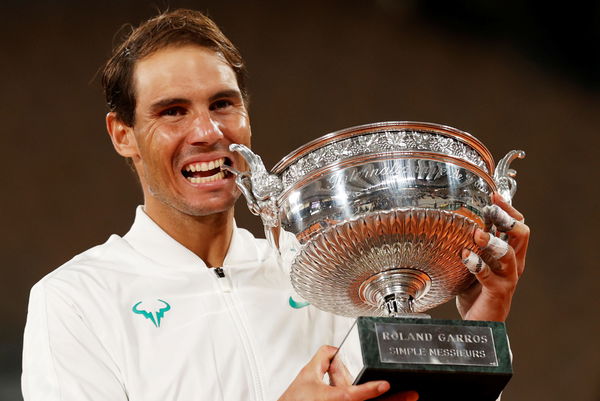 ---
---
Twenty-time Grand Slam champion Rafael Nadal has opened up on his love for soccer and why he prefers Real Madrid to bitter rivals F.C. Barcelona.
ADVERTISEMENT
Article continues below this ad
Asked why he picked the Galacticos over the Catalan giants during an interview with leading Italian daily Corriere Della Sera, Nadal said, "My father and the whole family have always been Madridistas."
"When my uncle (Toni, who also used to coach him) played for Barca (short for Barcelona), they obviously encouraged him. Then he returned to Mallorca and from there we are divided. Some are still from Barcelona, ​​others from Madrid," Nadal said.
ADVERTISEMENT
Article continues below this ad
Rafael Nadal says uncle pushed him into tennis
On why he ended up as a professional tennis player despite his love for football, Nadal attributed it to a decision by his uncle. 
"He (Nadal) was a good footballer, but as a tennis player he was much more special," the Spaniard quoted his uncle as saying back in time.
Crediting his successful journey in the game to his uncle, Nadal said, "He was very demanding and that has been my luck."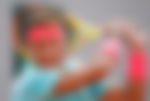 Asked whether he grew up thinking his uncle had magical powers, "He said that he had been champion of any sport, that he had won the Tour de France and that he had played as a midfielder for Milan."
"On the court, he assured me that if I had problems, he would make it rain. As I was trailing my opponent 0-3, it started to rain. After I recovered (made a comeback), I said to him: 'Man, can you make the sun come back?"  Nadal said of his uncle.
"Cristiano Ronaldo a partner, colleague": Nadal on ties with soccer giant
Asked about his equation with soccer giant Cristiano Ronaldo, Nadal said, "Friend is a very strong word for me. My friends are people from Manacor with whom I grew up. Cristiano Ronaldo is a partner, a colleague."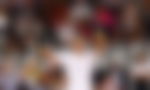 On his ties with peer Roger Federer, Nadal called the Swiss ace 'one of the greatest men in the history of sport' and his 'great rival'. 
ADVERTISEMENT
Article continues below this ad
Asked what he thinks of rival Novak Djokovic imitating him on the court, Nadal said, "I never take offense."
ADVERTISEMENT
Article continues below this ad
Nadal admitted to crying 'desperately for an hour and a half' after the 2007 Wimbledon final defeat to Federer. "Sometimes the disappointment is terrible, even if it's just a tennis match," Nadal said.
"I cried in pain when, in the Australian Open final with (Stanislas) Wawrinka in 2014, I injured my back after winning the first set. I lost but completed the match because you don't withdraw from a 'Grand Slam' final," Nadal said.