Rafael Nadal Says He's Unhappy When He Fails to Satisfy His Olive Cravings
Published 07/21/2022, 9:19 PM EDT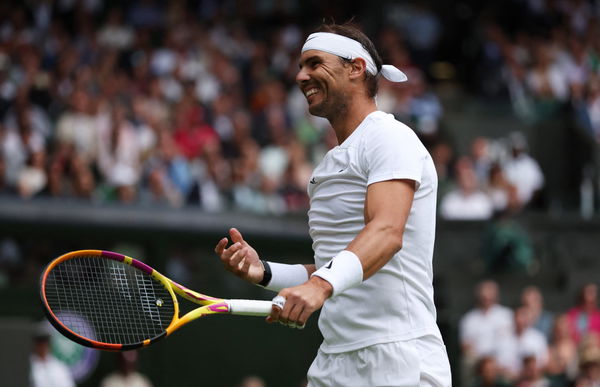 Rafael Nadal has been one of the greatest athletes to play the sport of tennis. His work ethic and dedication are a cut above the rest. Over the years, he has enthralled fans across the globe, putting on eye-catching displays. Take the example of the Australian Open this year. In the summit clash against Daniil Medvedev, Nadal came back from two sets down to win his 21st Grand Slam title. He proved yet again why he is always in the center of the GOAT debate.
ADVERTISEMENT
Article continues below this ad
While his success on the court is no secret, very few people know about his love for cooking and food.
ADVERTISEMENT
Article continues below this ad
Rafael Nadal reveals his cravings
Talking about what he loves to eat, Nadal, in his book Rafa: My Story, said, "Being in a house also means we have to do our own food shopping. When I can, I go to the local supermarket to buy a few of the things that I eat far too much of, like Nutella chocolate spread, or potato chips, or olives. I am not a model of healthy eating, not for a professional athlete anyway."
Further, he added, "I eat as normal people do. If I feel like something, I'll have it. I'm especially mad about olives. In and of themselves they're OK, not like chocolate or chips. But my problem is the quantities I eat."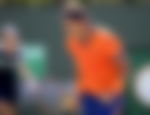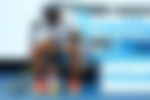 ADVERTISEMENT
Article continues below this ad
Talking about his childhood experience with olives, Nadal said, "My mother often reminds me of the time when, as a small child, I hid inside a cupboard and devoured a huge jar of olives, so many I vomited and was sick for days. The experience might have changed my attitude to olives, but it didn't and never has. I crave olives, and I'm not happy when I find myself somewhere where they are hard to find."
Nadal likely to play at the Canadian Open
Earlier this month, Nadal withdrew from Wimbledon citing an abdominal injury. However, he has recovered well and is all set to return to training. Further, a Canadian Open official even confirmed that he's made hotel reservations in Montreal, meaning he is likely to play in the ATP 1000 tournament.
ADVERTISEMENT
Article continues below this ad
Watch this story- Rafael Nadal's biggest fan, Serena Williams, cheers for his success at Wimbledon Championships 2022
It'll be interesting to see how Nadal performs after recovering from an abdominal injury.