Rafael Nadal's Successful Streak Continues After He Enjoys Commanding Position at a Golf Event in Mallorca
Published 06/19/2022, 8:02 AM EDT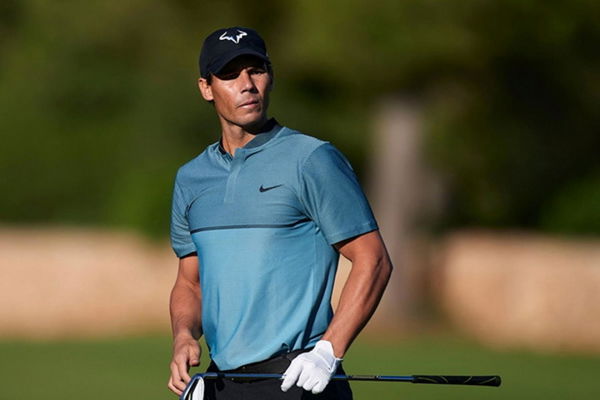 2022 has undoubtedly been the year of Rafael Nadal. With two Grand Slams and the joyful news of becoming a father, the 35-year-old is having the time of his life.
However, known for his never-settling attitude, the Spaniard is on his path to make another addition to his moments of joy. In his final days at Mallorca before traveling to England for the 2022 Wimbledon Championships, Nadal is playing the Balearic Golf event.
ADVERTISEMENT
Article continues below this ad
Turns out like tennis, Nadal also has his hands polished for golf. At the end of the first day, Nadal stood in the fourth spot on the points table.
Rafael Nadal aims to be at the top of the table
Looking at Nadal playing golf, one can make out that he is almost as good in golf as in tennis. With his strokes intact, Nadal finished day 1 at the 4th spot with an overall score of 76, making it four strokes above the par score of 72.
As per the points table, the 22-time Grand Slam champion is currently accompanied by two other players on the fourth spot – Philip Montulet Salva and Antoni Llull Servera.
Diving further, the leaderboard is currently being led by Marc Servera Bisellach with a perfect score of 72. Following him in the second spot is Patrick Woolmington with two strokes above par. On the third spot, there is Victor Gadina Miron with three strokes above par.
Heading into Day 2, Nadal will have to cover the difference of four strokes to make it to the top of the points table. Looking at Nadal's game, the fans are hopeful that the former World No. 1 will replicate his tennis results in golf as well.
Prior to this, Nadal played in the Balearic Mid-Amateur Golf Championship in February this year and finished second.
The much-awaited Wimbledon return of Nadal
ADVERTISEMENT
Article continues below this ad
After much wait, Nadal is finally set to make a comeback on the grass courts of Wimbledon. Winning the Australian and the French Open, Nadal is eyeing his third Grand Slam title at SW19. Motivated to play, Nadal recently underwent foot treatment and made sure of being at his prime during the two-week long event.
Watch this story- Top Five Best Serena Williams Outfits of All Time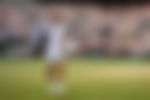 The two-time champion last played on the grass courts of the All England Lawn Tennis and Croquet Club in 2019, suffering a semi-final loss to arch-rival Roger Federer.
ADVERTISEMENT
Article continues below this ad
Coming back to 2022, the Spaniard looks motivated to shine at Wimbledon. However, his foot remains a factor to worry about. Seeing the two sides to the coin, do you think Nadal will win this 3rd slam at Wimbledon this year?