Rafael Nadal Surpasses Novak Djokovic in a Mindblowing Career Statistic After Italian Open 2021 Triumph
Published 05/16/2021, 10:55 PM EDT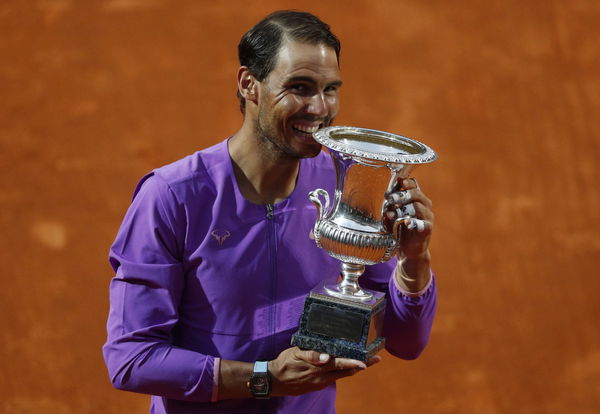 ---
---
History continues to get better and better for Rafael Nadal at the Foro Italico sports complex in Rome. Remarkably, the Spaniard defeated World No.1 Novak Djokovic 7-5, 1-6, 6-3 to clinch his record-extending tenth Italian Open title.
ADVERTISEMENT
Article continues below this ad
With this conquest, the 20-time Grand Slam champion also equaled the Serbian ace's 36 Masters 1000 titles record. It even helped Rafa surpass Djokovic in another mind-blowing statistic.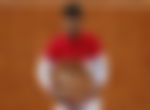 ADVERTISEMENT
Article continues below this ad
Rafael Nadal now has the best win percentage in the Open Era
Inarguably, the 34-year-old Spaniard has not played a single match in his career without a full intent to win. His self-believe and fighting spirit have been admirable and uplifting for the on-lookers for a decade and a half.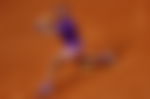 Moreover, it is a popular notion that a tennis match against the King of Clay, Rafael Nadal, is not over until he says so. And more often than others, he resurges from behind and steals a losing battle from his opponent.
After falling in the second set 1-6, the Spaniard picked himself up to see through yet another encounter close to his neck. Chiefly, it turned out to be the 1022nd win of his illustrious career.
Against the 1022 victories, Rafa has gone down a mere 207 times. Moreover, his latest win edged him over Novak Djokovic to have the best win/loss percentage in the ATP Tour in the Open Era. The Spaniard now has an 83.15% record against the Serbian's 82.96% in 950 matches.
Thus, it is a daunting task upon Djokovic's shoulder to find himself on top of the statistic list again. Incredibly, the Swiss maestro Roger Federer is at No.4 with an 82.04% win percentage from his 1515 matches. No other player from the active ATP players made into the list.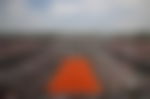 Federer, Nadal, and Djokovic to play together at the French Open 2021
After the comckusion of the Italian Open 2021, the tennis world will shift its eyes to the French Open now. It is the only red soil tournament that will define a player's success entirely in the clay-court season. Fortunately, the tennis triad will appear in the main draw together for the first time after the Australian Open 2020. Thus, the tournament is sure to peak excitement as it comes closer.
ADVERTISEMENT
Article continues below this ad
Hopefully, Federer, Nadal, and Djokovic will keep fighting to improve their infallible records. Let us also see how many years we must wait until we see a new name shining at the top of the win-loss list.
Do you think any Next-Gen player can better Rafa's win percentage?
ADVERTISEMENT
Article continues below this ad