Rafael Nadal vs Andy Murray Mubadala WTT: When and Where to Watch, Live Stream and Everything to Know About
Published 12/17/2021, 2:46 AM EST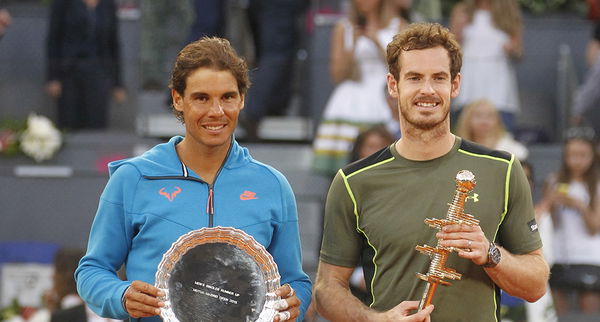 20-time Grand Slam champion Rafael Nadal is finally returning to the tennis slopes after a four-month break. The Spaniard has been out of commission owing to a persistent left-foot injury. However, he is now back and ready to kick off his next season at the end-of-year exhibition championship in Abu Dhabi.
On the other hand, beloved British star Andy Murray, too, is in the draw for the tournament. Those watching the Mubadala World Tennis Championship will finally be able to see Murray and Nadal battle after five years.
Murray's last match was against American Tommy Paul at the Stockholm Open in November. Conversely, Rafael Nadal was out of the tour well before that, with his last match being a 4-6, 6-1, 4-6 loss to Lloyd Harris at the Washington Open.
ADVERTISEMENT
Article continues below this ad
Where to watch Rafael Nadal and Andy Murray's match
The Mubadala World Tennis Championship began yesterday with Andy Murray going past compatriot Dan Evans in straight sets. Now, the Great Britain star will face his fellow former World No. 1 in the semi-final tie-up. In fact, Rafael Nadal is the defending champion at the MWTC and holds a record of 5 trophies there.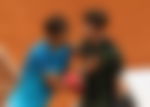 Following his victory over Evans, Murray explained why it meant so much to face Nadal for the 25 time.
As Murray gets ready to face Nadal for the 25th time, he explained the significance of their upcoming match. "I don't know if I'm gonna get the opportunity to play matches like that again," he said. "Rafa's someone I had great battles with."
In their last match against each other, Andy Murray had prevailed, beating Rafael Nadal at the Madrid Masters semi-final in 2016.
When and where to watch the match-up
In the United States, the Tennis Channel Plus will broadcast the Mubadala World Tennis Championship. Furthermore, the ESPN app can be used to stream the match too. Those watching in the United Kingdom can catch the tournament on Eurosport. Additionally, they can also stream it on the Discovery+ app.
ADVERTISEMENT
Article continues below this ad
The match would begin around 7 PM local time. Those watching in the US should tune in to their channels at 10:00 AM EST. The match is set to begin at around 3 PM GMT. Thus, Indian viewers who wish to watch should check out the match-up at 8:30 PM IST.
ADVERTISEMENT
Article continues below this ad