Rafael Nadal's Improved Service Returns Gives Him a Cutting Edge at Australian Open 2021
Published 01/21/2021, 5:00 AM EST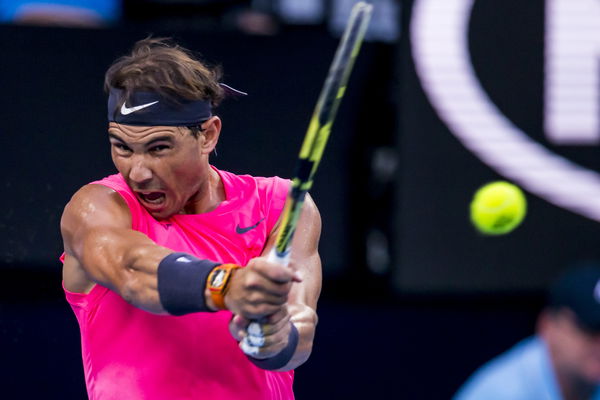 ---
---
While he is the undisputed king of clay, Rafael Nadal is no mug when it comes to playing on hard courts. And with five Australian Open titles and four US Open championship trophies in his kitty, he has got the numbers to testify to his ever-improving credentials on concrete surfaces.
ADVERTISEMENT
Article continues below this ad
As the Spaniard bids for his sixth crown at Melbourne Park this year, it is worthwhile to look at certain aspects of his tennis where he has shown a marked improvement over the last four years, making himself harder to beat not just on clay but across surfaces.
Nadal's return of serve in 2020 was 4% better than 2019
ADVERTISEMENT
Article continues below this ad
Nadal is one of the best returners in the game, especially with those trademark shots that come with a generous dose of topspin that almost always seem to stop at the opponents, thereby inducing unforced errors. Now, Nadal has gone a notch higher in terms of improving his return of serve.
The quality of service returns is often the key to winning breakpoints and converting them, and Nadal has been fairly consistent in that regard over the last four years.
The Spaniard's match stats in 2020 shows that he converted a whopping 49% of all the breakpoint opportunities he had. The figure marks a 4% improvement in that particular aspect of the game from 2019 and a staggering 8% if one counts back from 2017.
Rafael Nadal converted 49% of his break points last year
It is also a reflection of his ever-improving service returns that got him those breakpoint opportunities in the first place.
While a return of serve's importance in a player's repertoire is perhaps not underlined or highlighted as much as some of the other aspects of the game, it is a good return on serve that separates a top star from others in the field.
To a serve delivered with pace, spin, accuracy, and placement, a returner only has one chance to nail a winner or put it back in play. Even if the first serve is called wide, the server can reload but once a return is mis-hit, it stays that way.
Nadal scored the majority of his winners off the second serve
ADVERTISEMENT
Article continues below this ad
Also, a good returner will always sense his chance of hitting a winner off the second serve as the server is more anxious to land it right and often ends up compromising on pace and placement.
This is precisely where Rafael Nadal has scored the majority of his winners – off the opponents' second serve. It's one aspect that defines his rival Roger Federer's game as well – the quality of the return of serve.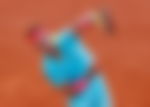 ADVERTISEMENT
Article continues below this ad
And what is that one shot that has fetched Nadal the majority of his service winners, you ask? His signature backhand, of course.