Rafael Nadal's Olympic Doubles Partner Discusses Battle With Anxiety and Stress
Published 09/16/2020, 12:13 AM EDT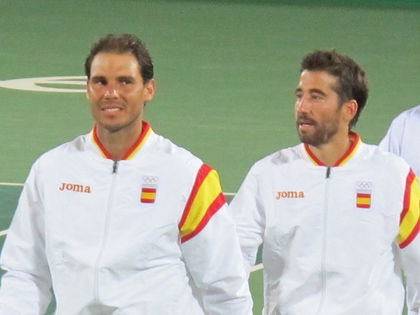 ---
---
Spain's Olympic gold medalist Marc Lopez, who won the Rio 2016 doubles gold with Rafael Nadal, has been a surprise absentee on the ATP Tour for over a year now. The doubles star has played just three matches since the 2019 French Open and debuted as countryman's Feliciano Lopez's coach this season. Many believed he retired, but Lopez confirmed he will be back as a player.
ADVERTISEMENT
Article continues below this ad
The 38-year-old admitted to having anxiety issues ever since last year's French Open. In a brave account of his troubles, Lopez revealed his battle with mental health issues. At the same time, he said that he will return to playing soon.
Marc Lopez opens up on battle against anxiety
ADVERTISEMENT
Article continues below this ad
"I want to make it clear that I'm not retired. I went through a phase of anxiety, I still don't know why," Lopez said in a recent interview. "I'm much better now, I haven't played for the coronavirus anymore this year, but the intention is to prepare well and get back on track in January," he added.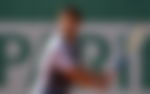 Lopez said that the anxiety issues kept him out for six months. He has played just three matches this year. The Spaniard confirmed that poor form was not the reason for his absence, in any way.
"After the 2019 Roland Garros I was diagnosed with an episode of anxiety and stress, and I was out of play for six months. I have not stopped playing for bad results, but for mental problems. It's the first time I've made it public," Lopez said.
Lopez's plea to fellow players
While Lopez openly spoke about his battle with mental health, he believes the issue usually goes neglected in the tennis world. He urged the others to focus on this aspect, due to the high pressure they face.
"We don't give enough importance to psychology in the world of tennis. We spend all year traveling, we have pressure. And until something happens to you you don't realize that you have to work on the mental aspect and have psychological help," Lopez expressed further.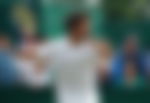 Apart from the Olympic gold, Lopez also won the French Open with Feliciano Lopez in a stellar 2016 season. Lopez raised awareness for an important issue that should not be neglected, especially in the world of sport.