"Really Not About the Prize Money": John Isner Clears Stand on His Earlier Criticism About the ATP
Published 03/25/2021, 7:00 AM EDT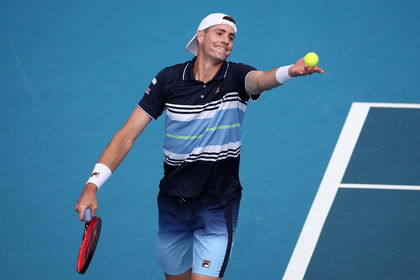 ---
---
Former World No.8 John Isner made headlines when he targeted the ATP regarding the prize money last month. In a series of tweets slamming the governing body, Isner called the ATP a 'broken system'. He also claimed that the ATP is reducing the prize money unnecessarily and the body lacks transparency.
ADVERTISEMENT
Article continues below this ad
In a recent interview, John Isner elaborated on what he had written in his tweets. Even though he reiterated that the ATP lacks transparency, he cleared out the air and said that he had absolutely no problem with the reduction in the prize money.
How about a true audit to see much how tourneys are actually hurting and then a money formula after the event to reconcile. Amazing we still don't have this in a lot of our big events. How does that make any sense? 2/5

— John Isner (@JohnIsner) February 24, 2021
ADVERTISEMENT
Article continues below this ad
"It's really not about the prize money. It's about the system," said Isner.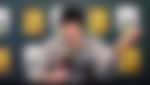 Isner seemed clear and reflected that he was not targeting the move regarding the prize money, but instead, criticizing the overall system of the ATP.
"I think my tweet that you're referring to, I was referring to, not so much about the prize money, but about the system of the ATP and why the decisions are made and what goes into the prize money being so low. It's not about the actual prize money itself," added the American player.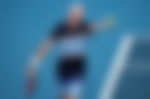 "Always going to be some things that players are unhappy about"- John Isner
Isner reflected that there will always be some things that players don't agree with or like. However, according to him, players are currently happy and believe that the body has become somewhat transparent in the recent past.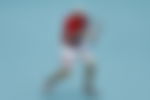 "Look, there's always going to be some things that players are unhappy about. I do think recently the players have felt like the tour has been more transparent with them. We're trying to understand the process a bit more," continued Isner.
ADVERTISEMENT
Article continues below this ad
Isner is currently really happy in Miami and will hope to play some exceptional tennis there. He will begin his campaign against compatriot Mackenzie McDonald tomorrow.
"But there's a lot worse things going on out there in the world. Of course, we would prefer to be playing for a bigger purse. But look, we're all here to play and to compete, and we're happy to be here," concluded the 2018 Miami Open winner.
The American player will certainly like to keep these things aside for the moment and focus on his game. Will he be able to succeed in Miami once again?
ADVERTISEMENT
Article continues below this ad