"Really Showed to Himself": Former Physio Recalls How Kevin Anderson Battled Past Against Roger Federer at Wimbledon
Published 01/04/2021, 9:11 AM EST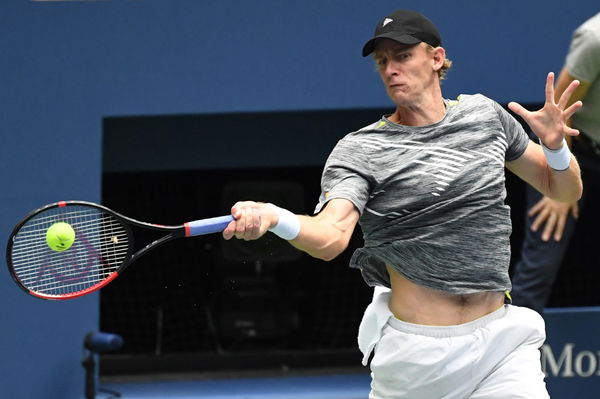 ---
---
Who can forget the memorable 2018 Wimbledon campaign of Kevin Anderson? The Former World No.5 really fought hard and secured a place in the finals of the Wimbledon Championships. Although he lost to Novak Djokovic in the finals, he earned a lot of respect with his run in the tournament.
ADVERTISEMENT
Article continues below this ad
Recently, his former physiotherapist Carlos Costa revealed how he felt after working with Anderson at the Wimbledon 2018. He opened up about Anderson's long and tiring match against Roger Federer in the quarter-finals.
"That week brings me a lot of memories like against Federer, it was really unbelievable. We knew that Kevin was at a really high performance at that time and a really good spirit. When he played against Roger, we know that Roger is the king of grass…But when you go for a match you really go with everything you can," said the physio.
ADVERTISEMENT
Article continues below this ad
The match against Federer was surely one of the most exciting matches. Anderson made a big comeback after losing the first two sets. He survived the tie-breaker in the last set and won the match 2-6, 6-7, 7-5, 6-4, 13-11.
Carlos Costa talks about Kevin Anderson's 'Never Give Up' attitude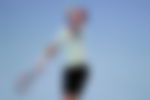 Costa also talked about the fighting spirit of Anderson. He highlighted that the South African player had no fear and gave his best on the court.
"Kevin is like a player that always gives his all in that situation…We know that Roger is the best player of all time in tennis for sure. But, you always have a chance, so keep fighting and challenging yourself because you never know, sometimes, the chances happen and in the end, it really happened.
"Kevin really showed to himself and to us that things can change if you really believe in yourself," added Costa.
It, thus, became clear that Costa was quite impressed with Anderson's positive attitude. The physio got a learn a number of things from Anderson.
"Was completely drained after the match"- Physio recalls the famous Kevin Anderson v John Isner match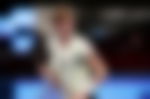 Fans will probably feel the fatigue themselves just remembering the match between John Isner and Kevin Anderson. It was the semi-final of Wimbledon 2018 and surprisingly, the match lasted for six hours and 36 minutes.
"In Isner, I think it was like 6 hours 30 something minutes, I just remember I was completely drained after the match. We keep giving him electrolytes, bars, and everything just to keep him conscious because he was like huge fat.
"I never see such a long event like that, a match so long…It was like an unbelievable performance from Kevin. We were very grateful to be there and see that happening live," concluded Costa.
ADVERTISEMENT
Article continues below this ad
The long match saw four tie-breakers with each player winning two-two each. The last tie-breaker lasted for 50 points and Anderson finally won the match by winning it 26-24.
Anderson didn't have quite a great season in 2020. He will certainly like to improve his performance and come back strong in 2021. Will fans see Anderson lifting his maiden Grand Slam title in 2021?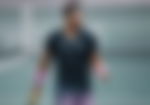 ADVERTISEMENT
Article continues below this ad