Roger Federer, 41, Drops Series of Photos From a Place Where He Went Through a Heat-Breaking Experience in 2019
Published 11/26/2022, 10:30 AM EST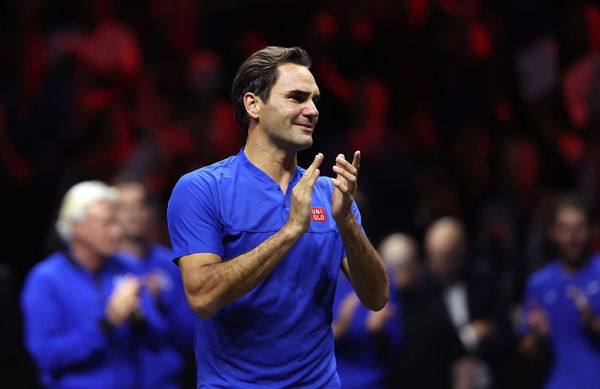 Roger Federer, the former legendary tennis player recently went for a stop to Wimbledon. He posted his photos from the venue and the pictures are just like his game, full of elegance. After acquiring 20 Grand Slam titles to his legacy, the Swiss legend declared his retirement from tennis earlier this year.
Federer spammed his Instagram stories with photos of his favorite hunting tennis grounds. Fans were delighted to see Federer at Wimbledon for the first time since his retirement. The Swiss also shared pictures of the men's singles championship trophy, which he had earned incredibly 8 times!
ADVERTISEMENT
Article continues below this ad
The volatile Roger Federer shares a recent caravan of shots for fans
The former tennis player returned to his beloved hunting spot & shared photos on social media. Roger Federer had a heartbreaking experience at 2019 Wimbledon. In a match that featured the first fifth-set tiebreak in Wimbledon singles history, The Nole had defeated Federer  7-6 (7/5), 1-6, 7-6 (7/4), 4-6, 13-12 (7/3). The longest Wimbledon final in history lasted 4 hours, and 57 minutes, and featured back-and-forth action. The storied rivalry between two of this game's greatest champions saw another memorable chapter in it.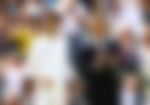 After competing in the 2022 Laver Cup, Federer announced his retirement from tennis in September. He had played elegantly in 24 years of his exemplary career.  His most recent Instagram story post had no accompanying captions. He merely shared a photo of himself in front of Centre Court along with other shots of the renowned grounds.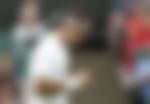 In his illustrious career, the 41-year-old had amassed 103 titles and held the top spot for a record-breaking 310 weeks. The 2018 Australian Open title commemorated his final Major victory, making him the first male player to earn 20 Grand Slam titles in the history of tennis. Federer is third on the record of Grand Slam champions, meandering only Novak Djokovic (21) & Rafael Nadal (22).
Nadal recently shared an emotional message about Federer's retirement
In one of the sports' greatest rivalries ever, the two have faced off 40 times over the past 20 years. The Spaniard has won 14 of the 24 final matches. In a recent interview, Nadal shared his views about Federer. He recalled the importance of memories and experiences with his close friend and rival.
WATCH THIS STORY: Roger Federer,..and Others In The Greatest Comebacks in Tennis
ADVERTISEMENT
Article continues below this ad
Nadal has admitted that Federer's retirement from tennis earlier this year caused him to lose a piece of himself. On a tearful evening in London at the Laver Cup, Nadal competed in a doubles match for the Swiss' retirement match.
Let us know what you think about Federer's last match at the 2022 Laver Cup in your comments below.
ADVERTISEMENT
Article continues below this ad