Roger Federer Opens Up on the Best Moment of His Career
Published 03/07/2021, 12:24 AM EST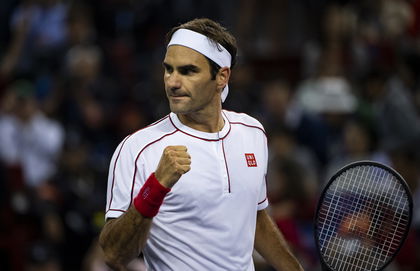 ---
---
Just days away from returning to competitive action at the ATP Doha Open, Swiss superstar Roger Federer opened up on several subjects, during a Q&A session with children in the Qatar capital on Saturday.
ADVERTISEMENT
Article continues below this ad
Among them were some of his career highlights, his Big Three rivals, and his tough comeback road.
Asked to pick the best moment of his career, Federer picked his debut Grand Slam at Wimbledon 2003 as it marked the culmination of all the "hard work" and "sacrifices" he made as a child.
ADVERTISEMENT
Article continues below this ad
Roger Federer opens up on the best moments of his career
He also cited his first World Number 1 ranking a year later, in 2004, as another golden moment in his storied career.
Federer was then asked a question on Novak Djokovic, who, at 18 titles currently, trails the Swiss and Big Three rival Rafael Nadal for the most number of Grand Slam trophies in the men's game. The Swiss said it is Djokovic's "great balance" between defense and offense which makes him "one of the greatest ever".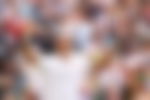 Delving into their rivalry, Federer said, "We bring out the best in each other…He defends so well and then he's very aggressive when he needs to be."
The two have produced 50 absorbing head-to-head clashes, with Djokovic posting 27 wins to the Swiss superstar's 23.
Federer is hoping for "some atmosphere" at his comeback event
The discussion then veered to Federer's mental strength that has seen him make several comebacks from injuries. The 39-year-old said it's about "preparation" and adapting "mentally" for "what's to come". 
Having missed the entire last season and this year's Australian Open on account of knee surgery, the Doha event will enable the Swiss to have his first brush with the bubble.
ADVERTISEMENT
Article continues below this ad
On playing in front of reduced crowds on account of the pandemic, Federer said he is "curious" to find out how it affects his game, if at all.
"I haven't played in these Covid times, so I hope there will be some atmosphere," the veteran said.
He added that he did catch moments from the women's tournament, which was won by Czech star Petra Kvitova on Saturday evening, and was "happy" with what he saw in terms of crowd presence.
ADVERTISEMENT
Article continues below this ad